Kansas pasture land on a HOT summer day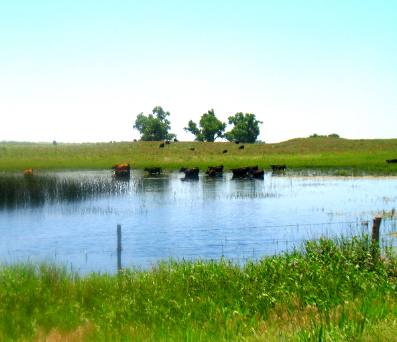 The temperature is hovering around 100-degrees and these cattle are seeking relief.
Kansas range land used for grazing cattle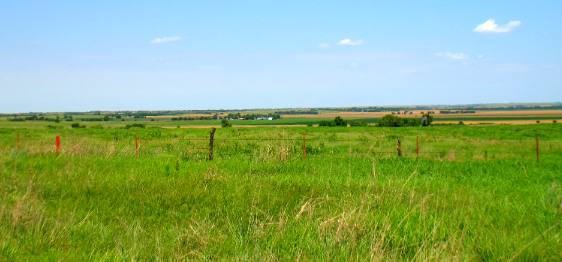 Instead of intensive farming some land is used for pasture. However, even here we can see wheat fields in the distance.
Cottonwood trees in this old Kansas pasture
This stately old cottonwood has been around for a hundred years or so. Today it is surrounded by range land.
Kansas wheat fields & grazing land coexisting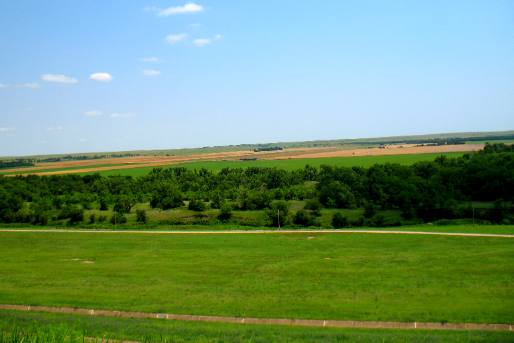 Wheat fields can be seen in the distance surrounded by this lush Kansas grazing land.
Cattle grazing on this open range land in Kansas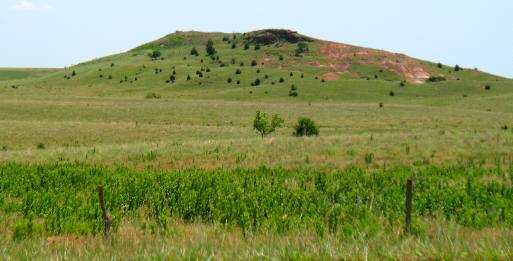 Cattle are utilizing this Kansas property.
Kansas prairie being utilized as grazing land
Lush green pasture on the great prairie land here in Kansas.
Flowers near COE reservoir north of Lyons, Kansas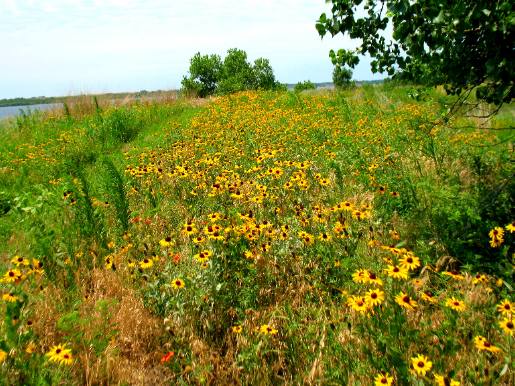 These flowers were growing near a COE reservoir northeast of Lyons, Kansas.
And this has been Kansas through our eyes.
Here are some of our other Kansas Travel Adventures:
Flint Hills Scenic Byway, & Council Grove ** Kansas Wheat fields ** Salt mine tour in Hutchison-Over 600' underground
Tallgrass Prairie National Preserve in the Flint Hills of Kansas ** Santa Fe Trail through south-central Kansas
The world's bread basket ** Lyons, Kansas Underground Salt mine ** Post Rock Fences of Kansas
Grain Elevators of Kansas ** Limestone Buildings of Kansas ** Kansas Grazing land ** Quintessential Kansas
Grain Transporting Equipment ** Wilson & Russell Kansas ** Wilson Reservoir ** Kansas ** Coffeyville
Harvesting Grain in Kansas ** Kansas Pontoon Boat "Happy Hooker" ** Kansas Countryside ** Kansas Soy Beans
Typical Kansas ** Old Native Limestone Churches of the open plains ** Brown Mansion in Coffeyville, Kansas
Little House on the Prairie Historic Site near Coffeyville, Kansas ** Soy Bean Harvest in southeast Kansas
Fall in Coffeyville, Kansas ** Southeast Kansas ** Coffeyville, Kansas Industry ** Dalton Gang