Key West, Florida
January 25th through 29th, 2009
This travellog covers several days of exploring Key West.
We are dry camping on the Navy Base at Trumbo Point in Key West. I am a retired DOD civilian and the Navy allows retired DOD civilians to camp in the Navy facilities as long as there is space available. We are paying $12 a night to dry camp on a grass field along with over 600 other RV's. All I can say is: It is wonderful.
Mallory Square crowd gathering for the nightly sunset celebration a Key West, Florida tradition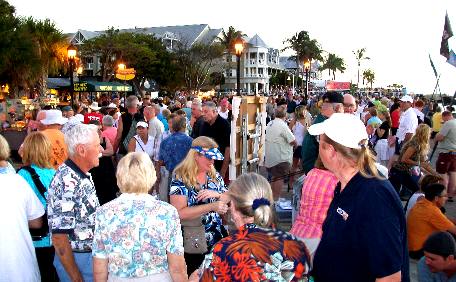 Joyce shot this picture of the crowd gathered at Mallory Square for the evening sunset ritual. There is actually three to five times this many people you just can't get them all in a single picture.
And this is the event that everyone is gathered to watch.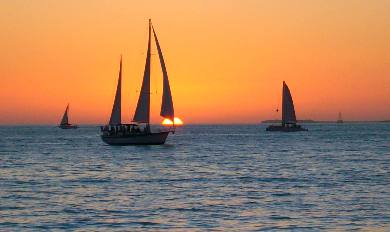 The big event only lasts a few minutes but this Key West sunset does not disappoint.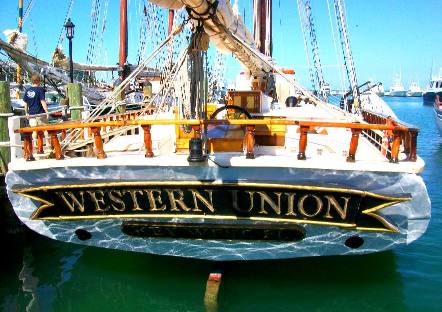 This grand old sailing ship is available for evening sunset cruises and takes passengers daily. It was built as a work boat that laid undersea cable for Western Union.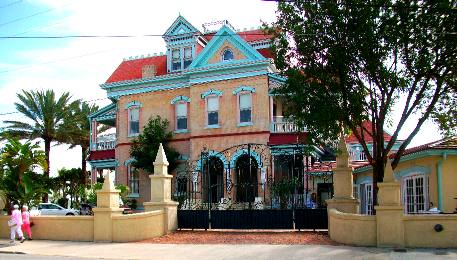 And folks this grand old house is the "Southernmost House" in the continental USA.
This is the sign outside the Southernmost House pictured above.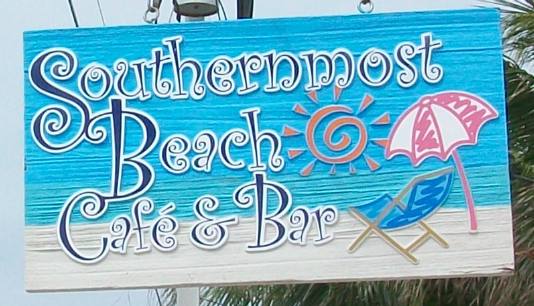 Actually the Southernmost Beach Cafe & Bar is a popular dining place and hang out. Tourist as well as local seem to enjoy the place.
It is located between the Southernmost House and the Southernmost On The Beach Hotel in Key West.
These folks are hanging out on the Southernmost Beach in the continental United States. The white sand is imported from the Bahamas.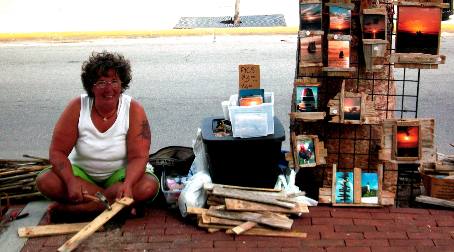 While strolling around exploring lower Duval Street we ran across Lee Anne McCarthy who is a multitalented artist currently residing in Key West. Not only does she take excellent photographs she makes unique frames. This picture does not do justice to her frames. However, Lee Anne actually makes her frames out of old crab and lobster traps. She doe not use a saw as you can see. She breaks the wood that is not already broken then uses the pieces to form unique frames that accentuate her fabulous Key West pictures.
Lee Anne does her "side walk" art on South Duval Street during the day then moves to Mallory Square before sunset to catch the evening sunset crowd. Look her up when you visit Key West if you are looking for some unique art to remember your Key West visit.
When you visit Key West you just have to take a walking tour of Truman Annex (a large, upscale) residential complex and Harry Truman's"Little White House".
Until next time remember how good life is.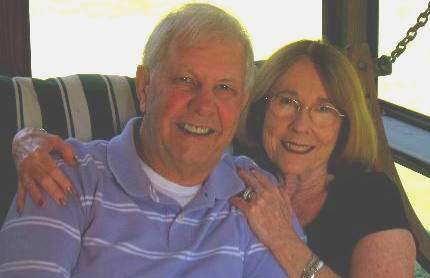 Mike & Joyce Hendrix who we are
We hope you liked this page. If you do you might be interested in some of our other Travel Adventures:
Mike & Joyce Hendrix's home page
Travel Adventures by Year ** Travel Adventures by State ** Plants ** Marine-Boats ** Geology ** Exciting Drives ** Cute Signs ** RV Subjects ** Miscellaneous Subjects
We would love to hear from you......just put "info" in the place of "FAKE" in this address: FAKE@travellogs.us
Until next time remember how good life is.