Mallory Square Shopping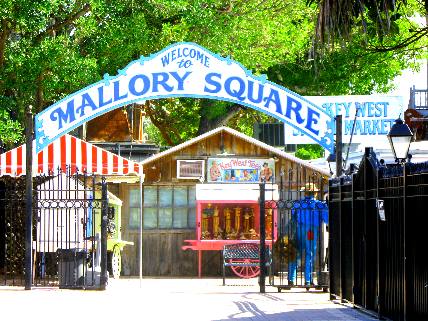 This is one of the entrance to the shopping area of Mallory Square. Mallory Square itself is an open area that is accessible from multiple sides and not gated.
This is the sign that welcomes visitors to Mallory Square and the world famous Key West Sunset Celebration.
There is something to say for the Mallory Square slogan : "Where the sun sets & the fun begins".
In Key West the setting sun usually does mean the "fun" is about to begin. VBG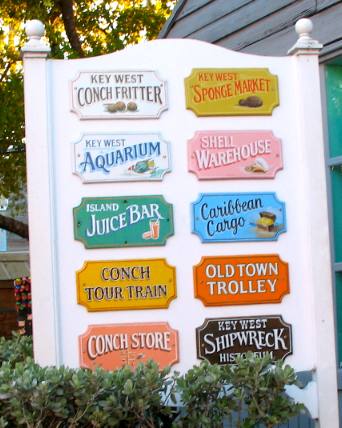 Business directory welcoming visitors to Mallory Square.
Key Lime Pie shoppes seem to be everyone's favorite stop in Key West. There seems to be one on every corner. Well, now that I think of it Pina Colada may give Key Lime Pie a run for the money. Both are hugely popular.
Key lime pie is hard to resist. It is totally unbelievable the business these Key Lime Pie Shoppes do when a cruise ship unloads.
Most visitors end up wanting to take a whole pie with them. VBG
For some reason the sounds of: "No Joyce, we do NOT need a whole pie" still run through my mind.
Until next time remember how good life is.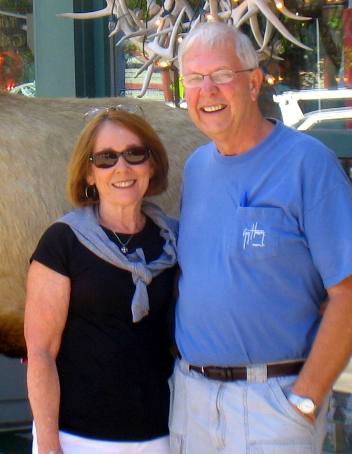 Mike & Joyce Hendrix who we are
We hope you liked this page. If you do you might be interested in some of our other Travel Adventures:
Mike & Joyce Hendrix's home page
Travel Adventures by Year ** Travel Adventures by State ** Plants ** Marine-Boats ** Geology ** Exciting Drives ** Cute Signs ** RV Subjects ** Miscellaneous Subjects
We would love to hear from you......just put "info" in the place of "FAKE" in this address: FAKE@travellogs.us
Until next time remember how good life is.