Whitehead Street Key West Part Ten
This esperanza is blooming in mid-February along Whitehead Street in Key West. I have esperanza bushes in my yard in Pensacola but they freeze back to the ground every winter then sprout from the rootstock each summer and grow to about 10' tall and bloom like crazy during the heat of the summer.
Pineapple decoration in tropical setting of palm trees
The pineapple is a "welcome" decoration in this tropical setting in ferns and palm trees.
The Green Parrot Bar on Whitehead Street in Key West is an extremely popular bar. For sure it is a locals favorite. I like the free pop corn. The Green Parrot is noted for the top notch blues and Jazz bands that they feature.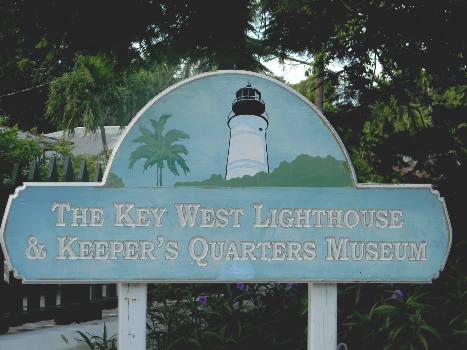 The Key West Lighthouse and Keeper's Quarters Museum is located near the corner of Whitehead Street and Truman Avenue in Old Town Key West. If you are in that area visiting the Hemingway House the Key West Lighthouse is so near that you must include it in your schedule.
Key West is the only city that I know of where feral chickens roam the city in a protected status. These chickens are descendants of the fighting cocks that Cuban's brought to Key West when they fled Cuba years ago. When laws were passed that outlawed fighting cocks they were turned loose to roam and fend for themselves. Now you can see them throughout Key West.
We see this and other African tulip trees blooming around Key West when we are there in January and February. The Hemingway House grounds has several of these beautiful blooming African tulip trees.
This is just part of the aerial root system on a large banyan tree at the Banyan Resort Condominium complex on north Whitehead Street in Key West.
If you are planning to do a walking tour of Key West when your cruise ship docks in Key West think about strolling past this large banyan tree. It is a short walk (on your way to Duval Street) from the cruise ship.
A large kapok tree is located about 3-blocks south of this unique banyan tree. If this aerial root system is something that interest you then that large kapok tree will absolutely captivate you. There is also a really stunning strangler fig (ficus) tree with amazing aerial roots in a bank parking lot at the corner of Eaton and Whitehead Street. Look in the parking lot of the bank that is on the south side of Eaton Street across from the Post Office.
Another truly special ficus tree with spectacular aerial roots is located behind the Mel Fisher Museum on Whitehead Street. Virtually everyone that walks off a cruise ship to visit Key West will walk past this truly unique strangler fig.
Until next time remember how good life is.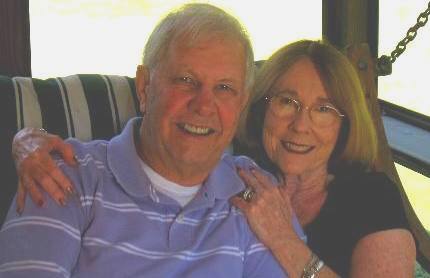 Mike & Joyce Hendrix who we are
We hope you liked this page. If you do you might be interested in some of our other Travel Adventures:
Mike & Joyce Hendrix's home page
Travel Adventures by Year ** Travel Adventures by State ** Plants ** Marine-Boats ** Geology ** Exciting Drives ** Cute Signs ** RV Subjects ** Miscellaneous Subjects
We would love to hear from you......just put "info" in the place of "FAKE" in this address: FAKE@travellogs.us
Until next time remember how good life is.