Bandera, Texas
Bandera, Texas
April 18 - 22, 2007.
We are staying in the Kerrville Schreiner City Park in Kerrville. A few years ago this was Kerrville Schreiner State Park. It is located on the Guadalupe River in the city limits of Kerrville on SR-173 one of the two highways between Kerrville and Bandera. Our site is FHU costing $15 per-night plus a $5 entrance fee (annual fee is only $25) so is insignificant if spending more than a few days.
Kerrville Schreiner City Park is one of our favorite Hill Country places because of the wildlife, deer in particular.
Bandera Pass is located between Kerrville and Bandera on SR-173 near Camp Verde. In the old days this pass was a well know spot, however, with modern highways making things so easy it is something that could easily be passed without much note. After stopping to read this Texas roadside history marker we realized the significance of Bandera Pass. It was at this point that Joyce took the picture to commemorate crossing Bandera Pass.
Texas Ranch Gate with unique orignal sign on SR-16 near Pipe Creek east of Bandera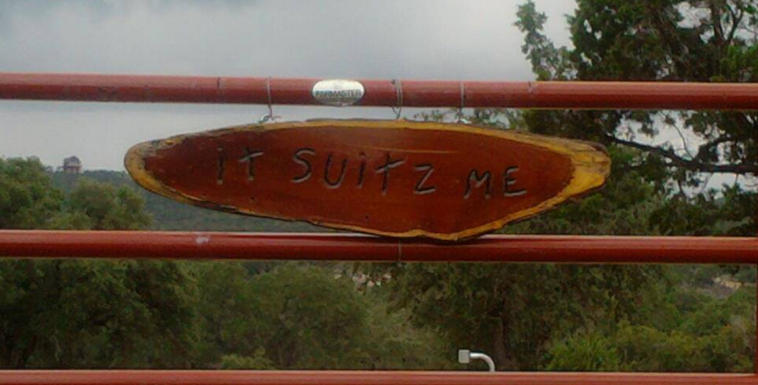 There is a really touching story that goes with this "It Suitz Me" plaque. I saw the picture on Facebook where it was posted to the Texas Hill Country timeline. Here is the story that accompanied this plaque:
Please pass this around. I had this sign made years ago, for my Dad for Father's Day. Someone stole it off his gate on Hwy 16 South, near Pipe Creek, TX.
Here's the cool back story:
My Dad is VERY hard to buy a present for. He doesn't need or want much. I remembered when I was a kid, my GrandDad had an old metal sign on his gate that said "It suitz me." (I think the "e" was backwards.) GrandDaddy made his own sign by seemingly shooting holes in it to spell it out. He had an old cinder block house with the plumbing running inside the walls, so his sign basically meant, "It's good enough for me... If you don't like it, don't let the gate hit ya'...." So it was both true & symbolic! I loved this attitude my GrandDaddy had.... direct, simple, humble & to the point.
Anyway, so me not being confident in my aim enough to make my Dad a metal sign.... I had a friend of mine make him one out of Mesquite. It was beautiful! Daddy loved it so much that he even had his picture taken with it & HE WAS SMILING. (Both VERY rare things!) I noticed next time I went by there, he'd bought a new ELECTRIC gate!!! He was in his 70's & he finally got an electric gate. I drove down to the house & said, "Nice sign-holder, Dad!" He smirk-smiled....which melts me.
My Father's Day present to him every year year after that was to have the sign removed & re-shellacked. (re-varnished.) I never had to think about what he would like for Daddy's Day.
Well, someone stole it a year or two ago. I've not been able to come up with another present that he'd like this much. I'll probably have another one made, but it'll always be tainted by some jerk stealing the original. So, I thought I'd solicit y'alls help. We've found missing dogs & people before... why not a sign? Social media is great for this.... it makes this even remotely possible. Maybe the culprit will see this post, & at least feel remorse. If we get it back, then, Daddy & I will re-hang it from the header bar HIGH OVER the gate... or on the fence down by the house around the yard.
Thanks for listening & sharing,
Sincerely,
--CG (aka Cindy G.)
(Thank You for sharing this.... ya' never know!!) Wouldn't it be COOL to get it back?!?!! **FINGERS CROSSED**
So, now you know the story that goes with that plaque.
No Solicitation Except for Tamales Bandera, Texas
Some people will not see the humor that I saw in this "Tamale" sign next to the front door of a lawyers office in Bandera. This No Solicitation sign was for real! It was a very professional stainless steel plaque. This lawyer likes Tamales wouldn't you say. I love it. This made my day.
No Solicitation Except for Tamales Bandera, Texas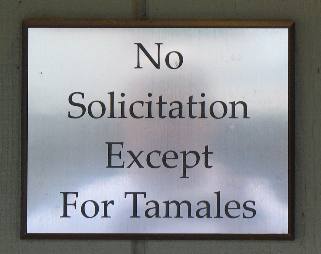 Joyce likes to remind me that it doesn't take much to entertain me. This tamale sign did the trick.
Bandera Saloon in downtown Bandera, Texas complete with functional hitching post
The OST or Old Spanish Trail Cafe in Bandera, Texas
We ate lunch in the OST Cafe back in 2005 and enjoyed the experience. The food was good plus we enjoyed all the memorabelia. If you get a chance check out the OST Cafe. You can walk in and just get an ice cream cone if you wish.
This is a common sight most weekends in Bandera.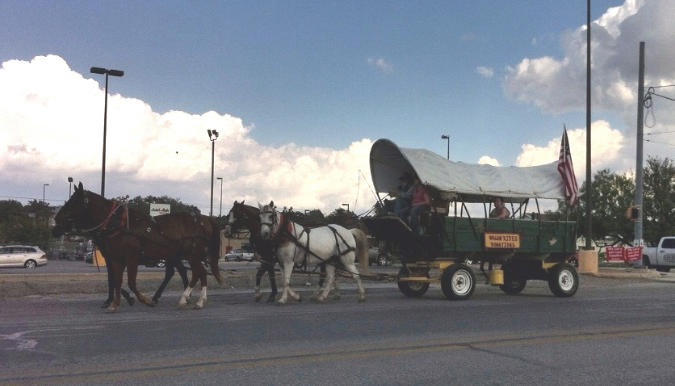 This pic was borrowed from the Texas Hill Country Facebook Page.
The Texas Hill Country Facebook page sends out around one beautiful Texas Hill Country picture each day.
Here are some of our other Texas Hill Country Travel Adventures:
Ranches near Fredericksburg, Texas
Luckenbach The place made famous in a country song
Willow Loop Texas Hill Country Scenic Drive north of Fredericksburg
Willow Loop Texas Hill Country Scenic Drive part one
Willow Loop Texas Hill Country Scenic Drive part two
Willow Loop Texas Hill Country Scenic Drive part three
Willow Loop Texas Hill Country Scenic Drive part four
Willow Loop Texas Hill Country Scenic Drive part five
Bluebonnets in the Texas Hill Country
Wildlife around Blanco and Sisterdale, Texas
Hill Country Wildflowers part two
German Lutheran Churches in the Hill Country
Hill Country Fence Decorations
Loose Livestock in the Texas Hill Country
Willow Loop Scenic Drive north of Fredericksburg
Kerrville, Bandera, Hunt & Ingram; Texas
Wildlife of the Texas Hill Country
Mike & Joyce Hendrix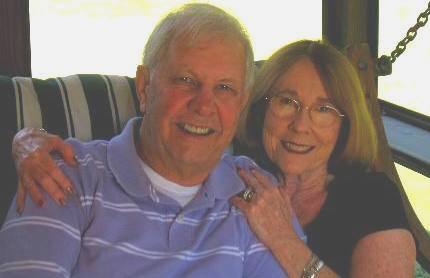 Mike & Joyce Hendrix who we are
We hope you liked this page. If you do you might be interested in some of our other Travel Adventures:
Mike & Joyce Hendrix's home page
Travel Adventures by Year ** Travel Adventures by State ** Plants ** Marine-Boats ** Geology ** Exciting Drives ** Cute Signs ** RV Subjects ** Miscellaneous Subjects
We would love to hear from you......just put "info" in the place of "FAKE" in this address: FAKE@travellogs.us
Until next time remember how good life is.