Basalt - 2
These pictures show both the columnar (vertical) joints and the horizontal fractures on the top part of these columnar joints.
This solid basalt cliff hugs Grand Loop Road in the northeastern part of Yellowstone National Park. This basalt was formed from an ancient lava flow.
Basalt is a common extrusive volcanic rock. It is usually grey to black and fine-grained due to rapid cooling of lava at the surface.
This basalt wall from an ancient lava flow is on Texas SR-17 a few miles north of Fort Davis.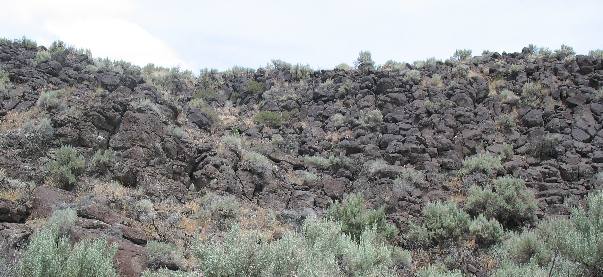 To me this looks like the "pillow basalt" that was created when hot lava met water. Pillow basalt is the porous basalt that the water/aquifer emerging in the 1000-springs on the Snake River Aquifer flows through.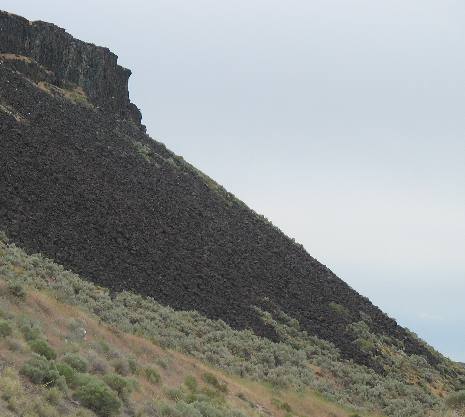 Joyce took this picture taken from the Hagerman Valley showcasing a beautiful talus slope of basalt from the basalt cliff face.
These are some of the Thousand Springs that emerge from a layer of pillow basalt midway up the basalt canyon wall here in the Hagerman Valley. Pillow basalt is formed when molten lava comes in contact with water and cools quickly. It forms "pillows" that water can flow through. The Snake River has cut the sharp canyon wall seen here. The water emerging from the pillow basalt falls a few more feet into the Snake River.
Click here for another Basalt - 3
Click here for more Geology pages
Click here for more Miscellaneous Subjects
Mike & Joyce Hendrix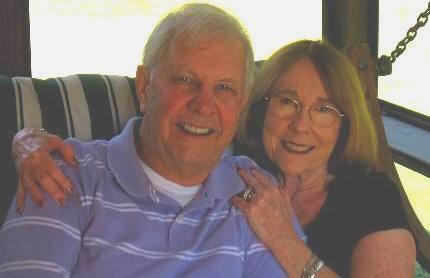 Mike & Joyce Hendrix who we are
We hope you liked this page. If you do you might be interested in some of our other Travel Adventures:
Mike & Joyce Hendrix's home page
Travel Adventures by Year ** Travel Adventures by State ** Plants ** Marine-Boats ** Geology ** Exciting Drives ** Cute Signs ** RV Subjects ** Miscellaneous Subjects
We would love to hear from you......just put "info" in the place of "FAKE" in this address: FAKE@travellogs.us
Until next time remember how good life is.