Lava field in New Mexico
Isn't it amazing to see the cracks and crevices that molten lava cools into? You would think it would be smooth.
Early sheep herders called this area "devil's playground." This lava is very sharp, jagged, and makes good shelter for rattlesnakes. It is treacherous to walk in.
A closer look at "devil's playground" lava.
There is a large area of this type of lava.
Weathering over the past 10,000 years has created cracks and cervices in this once solid wall of lava.

Most weathering takes place in the winter months when snow and rain falls and freezes in crack. As precipitation freezes it expands and makes the cracks larger. Ten thousand years ago the face of this lava flow was relatively smooth. Now you can see what 10,000 years of weathering has resulted in.
This is another view of lava taken from NM-117 looking west. We are at the base of some sandstone cliffs.
In geologic terms this lava flow is very young as in about 10,000 years old while the sandstone in the towering cliffs behind us is dated at 138-million years. Even 10,000 years ago this was a valley and that is why it filled with the molten lava. El Malpias means Bad Lands in Spanish. That lava field is indeed a Bad Land.
As we approach Grants we start seeing the 3,000 year old lava field known as "El Malpais" (Spanish for the badlands). Yes that is lava beside the interstate guardrail.
More lava this time on the northern side of US-Route 66 that parallels I-40 near Grants.
I-40 cutting through the El Malpais lava field
More lava flow this time on the west side of Grants and on the south side of I-40.
Mike & Joyce Hendrix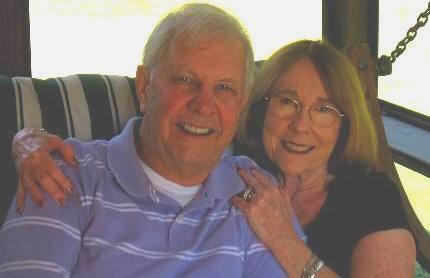 Mike & Joyce Hendrix who we are
We hope you liked this page. If you do you might be interested in some of our other Travel Adventures:
Mike & Joyce Hendrix's home page
Travel Adventures by Year ** Travel Adventures by State ** Plants ** Marine-Boats ** Geology ** Exciting Drives ** Cute Signs ** RV Subjects ** Miscellaneous Subjects
We would love to hear from you......just put "info" in the place of "FAKE" in this address: FAKE@travellogs.us
Until next time remember how good life is.