Whitehead Street Key West Part Five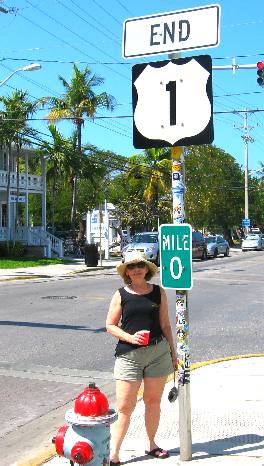 Mile marker 0 on US-1 is located on Whitehead Street in Key West, Florida. It is one of those things that tourist make a point of getting their picture taken with. Joyce is doing what hundreds of tourist do every day and that is getting the obligatory picture taken with the mile marker 0 sign.
90-CUBA from the southernmost point in the Continental US
At this point on the southern tip of Whitehead Street in Key West it is just 90-miles to Cuba. We are closer to Cuba standing here than we are to Miami or the nearest English speaking TV station or for that matter Wal-Mart.
If you are visiting Key West you can find the southernmost point in the continental US by walking or riding south on Whitehead Street until you get to the Atlantic Ocean.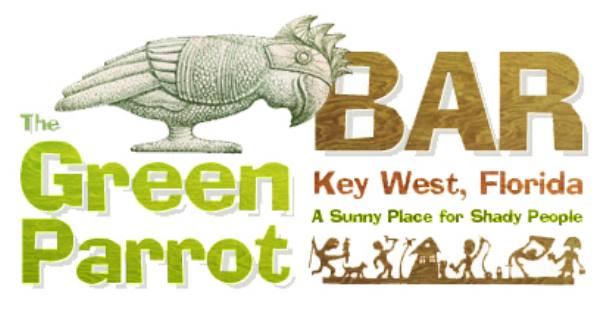 The Green Parrot is one of the most popular bars in Key West. They feature top notch blues bands. The place is a locals favorite and tourist "in the know" flock to the place.
African tulip trees bloom in January and February when we are visiting Key West so we get to see them. African tulip tree blooms are huge and as you can see brightly colored.
This African tulip tree can easily be seen from the sidewalk on Whitehead Street at the Ernest Hemingway House.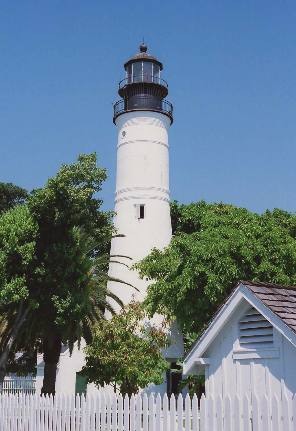 When visiting Key West you really should visit the Key West Lighthouse. You can locate it just off Whitehead Street very near the Hemingway House.
I included this picture of a rooster at the Blue Heaven Restaurant in Key West even though Blue Heaven isn't really on Whitehead Street. However, Blue Heaven is located just a block off the intersection of Whitehead Street and Petronia Street. From the corner of Whitehead and Petronia walk one block west on Petronia and we will be at the entrance to Blue Heaven.
Make plans to dine, al fresco, for breakfast or lunch. It will be an experience you will not soon forget.
Country Music Super Star Kenny Chesney recently flew his grandmother to Key West on his private jet just so she could eat a piece of their key lime pie. There is a video of that excursion on the internet just do a Google search.
Until next time remember how good life is.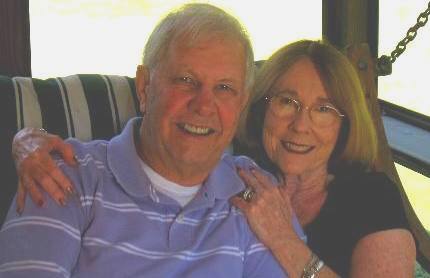 Mike & Joyce Hendrix who we are
We hope you liked this page. If you do you might be interested in some of our other Travel Adventures:
Mike & Joyce Hendrix's home page
Travel Adventures by Year ** Travel Adventures by State ** Plants ** Marine-Boats ** Geology ** Exciting Drives ** Cute Signs ** RV Subjects ** Miscellaneous Subjects
We would love to hear from you......just put "info" in the place of "FAKE" in this address: FAKE@travellogs.us
Until next time remember how good life is.