We normally look for 1/2 price PPA Campgrounds COE Campgrounds or National Park Campgrounds. But in Nashville, over the Memorial Day weekend Two Rivers Campground is our choice.
We found some good music in Tootsie's this afternoon. We have been having more fun in The Stage on Broadway & Legend's Corner but this afternoon the action was in Tootsie's.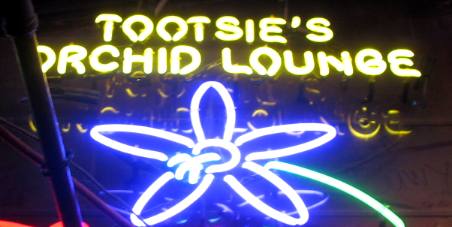 It has been rumored that Roger Miller wrote "Dang Me" in Tootsie's.
Willie Nelson got his first songwriting job after singing at Tootsie's.
Tootsie was a good hearted woman known to slip $5's and $10's into the pockets of luckless writers and pickers.
Tootsie isn't around anymore but the honky tonk she made famous is.
Scott Collier at Tootsies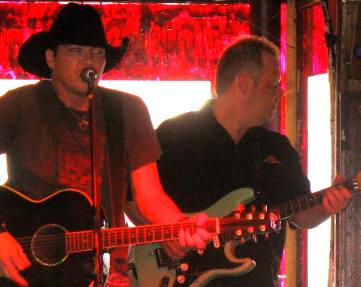 This is Scott Collier & his band. They make good music. They were the reason we spent the afternoon in Tootsie's. Check out Scott and his music at:
http://profile.myspace.com/index.cfm?fuseaction=user.viewprofile&friendID=46626861
The lead guitar player seen here on the right plays in Trick Pony's tour band.
Scott introduced this young fellow to the crowd in Tootsie's. This exceptional artist is 14-year old Tyler Dickerson. This young fellow has just won a BIG talent search contest beating out over 800 other performers. Seeing him on stage it is no wonder. The young fellow has excellent vocals and charisma. His stage presence alone will catapult him into stardom.
This is Joyce getting her picture taken with Nashville's latest super star Tyler Dickerson.
You can learn more about Tyler Dickerson & his music at:
http://www.myspace.com/tylerdickerson
Scott Collier at Tootsies in Nashville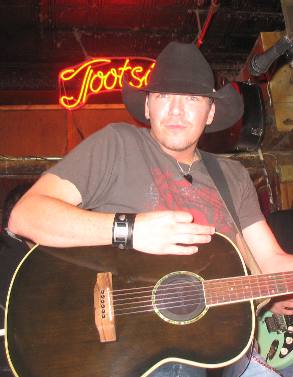 Scott Collier is the artist on stage in Tootsies that introduced the crowd to Tyler Dickerson.
Remember you can say you first heard about Tyler Dickerson right here on this website. We have seen Tyler Dickerson playing several times in Tootsies.
The honky tonks on Broadway Street are great but they are not the only thing to do in Nashville.
One day we went for an afternoon cruise on the General Jackson Showboat that boards jusd down the road from where we are staying at Two Rivers Campground. Check these links to read about our adventure on the General Jackson Showboat: Peking Acrobats, Delta Queen, General Jackson, Joyce touring the wheelhouse on the General Jackson.
Click here for more Nashville Attractions
Click here for Nashville Honky Tonks
Click here for Nashville Musicians
Click here for more of our Tennessee Travel Adventures
Mike & Joyce Hendrix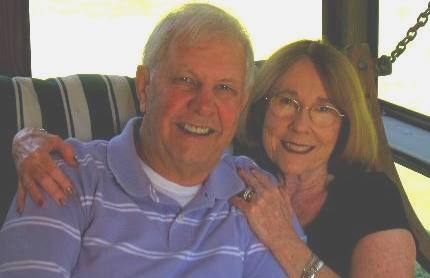 Mike & Joyce Hendrix who we are
We hope you liked this page. If you do you might be interested in some of our other Travel Adventures:
Mike & Joyce Hendrix's home page
Travel Adventures by Year ** Travel Adventures by State ** Plants ** Marine-Boats ** Geology ** Exciting Drives ** Cute Signs ** RV Subjects ** Miscellaneous Subjects
We would love to hear from you......just put "info" in the place of "FAKE" in this address: FAKE@travellogs.us
Until next time remember how good life is.