Places Visited:
New Mexico: Traveling State Road-28 from La Mesilla, New Mexico south to the Texas border at El Paso,Texas.


Huge pecan orchards south of La Mesilla, New Mexico on NM-28
We followed New Mexico-28 south out of Las Cruces this morning choosing to slowly drive through the Rio Grand River Valley and agricultural area the river supports. This is our normal route to take between Las Cruces and the Texas state line around Anthony. Pecan orchards line the road for miles and miles.
Aquina madre for agriculture south of La Mesilla, New Mexico
The Pic to the right is of the "aquina-madre" or the "mother-irrigation canal". This canal is the main irrigation canal feeding water to much of the agriculture in the Rio Grand Valley around here.
For the most part onions have all been harvested and a new crop of chilies planted that are between 3" to 12" high. After the chilies are harvested cotton will be next crop. Instead of onions some farmers were growing cabbage.
Adobe houses are still occupied along State Road 28 south of La Mesilla, New Mexico
The people inhabiting this rich agricultural area live in adobe or modified adobe housing as they have for several hundred years.
We have visited La Mesilla, New Mexico and traveled New Mexico SR-28 between La Mesilla and El Paso on a number of occasions. If you are interested in that area you may enjoy some of our other travel logs covering that area:
4. 2005 16 La Mesilla Irrigation
6. 2005 39 Las Cruces onion Harvest
7. 2005 40 La Mesilla through the Mesilla Valley south of La Mesilla on SR-28 (this is the travel log you are currently reading so I am not linking to it)
8. 2001 9 Texas to Flagstaff, Arizona
Adobe buildings are still occupied along State Road 28 south of La Mesilla, New Mexico
While these are still considered to be adobe buildings they have been modified. Adobe is a mixture of clay and grass/hay. Rain and the elements slowly wash away the adobe necessitating annual applications of new adobe to replace material that has washed away. In order to avoid onerous task owners have started substituting stucco type materials that are much harder and resist weathering. While the majority are updating to the new materials they have a downside in that they do not expand and contract without cracking. No matter whether he outside is covered with the traditional adobe material or a stucco mix they retain the traditional look. All the building on the left needs is to be painted an adobe color and the plaster/stucco will look like adobe.
Along State Road 28 south of La Mesilla, New Mexico
A field of young chili pepper plants
Young chili pepper plants are emerging on fields that produced onions only a few short weeks ago.
Pecan orchard along State Road 28 south of La Mesilla, New Mexico
The remainder of the crops tended to be pecan orchards and alfalfa fields with pecan orchards consuming by far the most acreage.
Chop's Bar & Grill along State Road 28 south of La Mesilla, New Mexico

Chops is a restaurant/bar on NM-28 just north of the Texas state line. It is almost in El Paso. Several books mention Chops as a place where locals like to gather for good food. We have been meaning to stop in to experience what all the books talk about. It just seems that every time we come by this way it is early in the day or so late that we are just trying to make it to our destination. One day we will stop by and see what the place has to offer.
Franklin Mountains as seen from around the Texas/New Mexico border north of El Paso, Texas
As we near the Texas border NM-28 that has been taking us south abruptly turns east where we are facing the Franklin Mountains. It is those mountains that I-10 has to get around to continue heading east thus why El Paso earned it's name.
Until next time remember how good life is.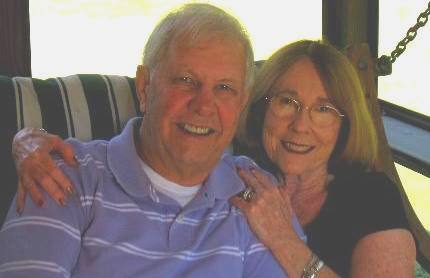 Mike & Joyce Hendrix who we are
We hope you liked this page. If you do you might be interested in some of our other Travel Adventures:
Mike & Joyce Hendrix's home page
Travel Adventures by Year ** Travel Adventures by State ** Plants ** Marine-Boats ** Geology ** Exciting Drives ** Cute Signs ** RV Subjects ** Miscellaneous Subjects
We would love to hear from you......just put "info" in the place of "FAKE" in this address: FAKE@travellogs.us
Until next time remember how good life is.