Sunset Pier Key West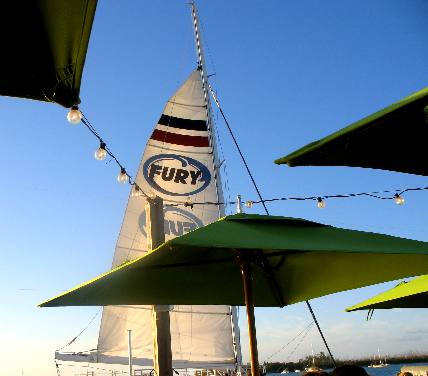 Sunset Pier is one of the best places in Key West to enjoy waterfront dining morning, noon and night.
It is located in the Ocean Key Resort complex between Key West Harbor and the famed Mallory Square.
You can enjoy breathtaking views and indulge in culinary delights such as exotic drinks, raw oysters and signature seafood dishes, along with Tropical and Caribbean specialties.
They also have casual fare like burgers and salads.
Sunset Pier also offers nightly music, with local entertainers.
We would stop by Sunset Pier to watch Key West's famed sunset celebrations including the parade of boats that pass in review like the boat in this picture.
Musicians performing at Sunset Pier for nightly sunset ritual
This is a really talented local musician that performed 5-nights a week at Sunset Pier.
Mike & Joyce enjoying the sunset and entertainment at Sunset Pier
Sometimes we get our picture taken when we are out.
Evenings at Sunset Pier at Ocean Key Resort in Key West are always happy times as this picture attests.
Sailboats passing Sunset Pier during the nightly sunset ritual
We caught these sailboats passing Sunset Pier and they just blended in with the surroundings.
Musician entertainer performing for crowd at Sunset Pier
This fellow had real good vocals and performed most week nights at Sunset Pier. We enjoyed his vocals and selection of music so much that we returned night after night.
Sailboats, a beautiful sunset and Sunset Key as seen from our seats at Sunset Pier
Sunset Pier is an excellent place to sit back and enjoy wonderful sunsets like this one plus relax and have a cool one then dance to the entertainment provide each evening.
As you can see even without the excellent musicians performing at Sunset pier this view is worth an entire vacation.
Ocean Key Resort at Sunset Pier all lit up by the setting sun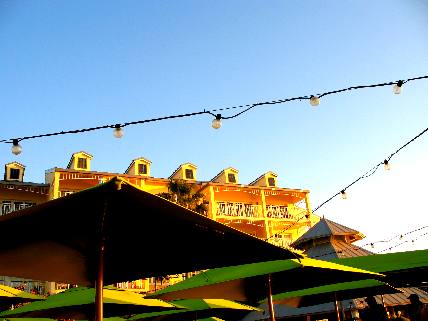 Sunset Pier is part of the Ocean Key Resort complex in Key West but it is open to the public.
Sunset Pier can be accessed from the northwest corner of Mallory Square where the boardwalk leads to Sunset Pier.
Or you can reach Sunset Pier from the north end of Duval Street which ends in the water and Ocean Key Resort. When you get to the water follow the boardwalk behind Ocean Key Resort to Sunset Pier.
Until next time remember how good life is.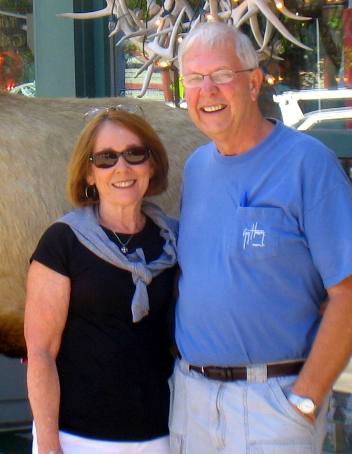 Mike & Joyce Hendrix who we are
We hope you liked this page. If you do you might be interested in some of our other Travel Adventures:
Mike & Joyce Hendrix's home page
Travel Adventures by Year ** Travel Adventures by State ** Plants ** Marine-Boats ** Geology ** Exciting Drives ** Cute Signs ** RV Subjects ** Miscellaneous Subjects
We would love to hear from you......just put "info" in the place of "FAKE" in this address: FAKE@travellogs.us
Until next time remember how good life is.