Redfishing & Jetty at St Andrews State Park
February 29 through March 1, 2008
We are camping at St Andrews State Park on Panama City Beach. We always enjoying staying at the campground in St Andrews State Park where we love taking walks along Grand Lagoon and the Gulf of Mexico.
Here is a link to some of our information about the campground at St Andrews State Park.
When we can not find a state park to stay in like St Andrews we look for 1/2 price PPA Campgrounds.
These boats were anchored waiting for a school of large redfish to come through. We didn't see any of these boats catch a redfish while we were there.
Folks fishing off the Jetty at St Andrews State Park are also fishing for redfish.
Fisherman in the boats have a better chance when the school comes through.
Jeff & Stephen Hendrix with nice redfish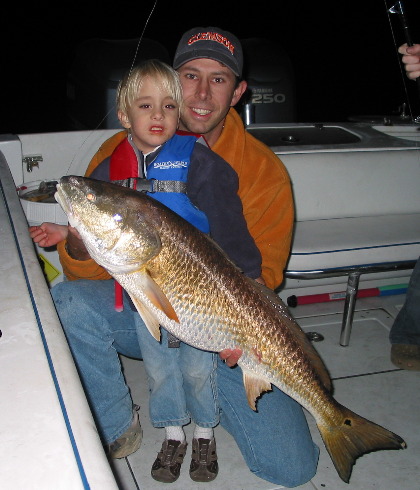 So you will know what those boats are fishing for this is a picture of my son & grandson with a nice redfish they caught in Pensacola Pass back in 2006. Redfish this size have to be released after the picture is taken. These are what are known as "breeder" size redfish and they are protected. Redfish are very good to eat but the legal size is a "slot" between I think (14" and 24") don't hold me to those measurements but they are something like that.
This picture was taken from the top of dunes in St Andrews State Park looking out over the beach and the western side of the rock jetty that protects the pass into and out of St Andrews Bay in Panama City.
Note that no one is fishing for redfish off this end of the jetty.
Also note how all the heads of grain are missing from the sea oats. They will be full of grain and beautiful in the fall.
Click here for more Panama City Beach Adventures
Click here for more Florida Travel Journals
Click here for Florida Panhandle Travellogs
Until next time remember how good life is.
Mike & Joyce Hendrix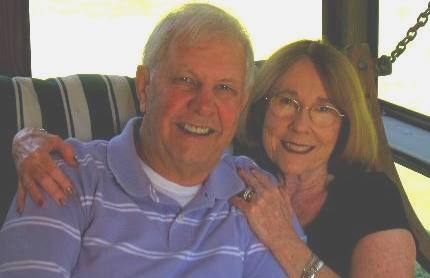 Mike & Joyce Hendrix who we are
We hope you liked this page. If you do you might be interested in some of our other Travel Adventures:
Mike & Joyce Hendrix's home page
Travel Adventures by Year ** Travel Adventures by State ** Plants ** Marine-Boats ** Geology ** Exciting Drives ** Cute Signs ** RV Subjects ** Miscellaneous Subjects
We would love to hear from you......just put "info" in the place of "FAKE" in this address: FAKE@travellogs.us
Until next time remember how good life is.