Junction, Texas part two
April 23 and 24, 2007.
We are staying in Junction at South Llano River State Park. Water & 30-amps $15 plus $2 each for park entry fee. Located 5-miles south of Junction on the South Llano River. We like to stay here for the wildlife and birding.
We started our day in Kerrville when we connected the Saturn to our motorhome and headed west to Junction a journey of only 60-miles or so. Junction is one of our favorite Hill Country towns. There are so many things we like about Junction. We will share some of them with you.
The economy in Junction revolves around the hunting industry. Some of the hunting revolves around native game like white tail deer and turkey but hunting them is limited to special hunting seasons. The real business end of this industry revolves around hunting exotic game and it is big business since big game (exotics) are treated as livestock (because they are non-native). The hunting industry is a 12-month industry in these parts. Hunting stands like these fill the parking lot at the local hardware store. These look like NICE hunt stands to me, how about you. I guess if you are going to spend upwards of $3,000 to $10,000 on a hunt you deserve a nice comfortable place to hunt from.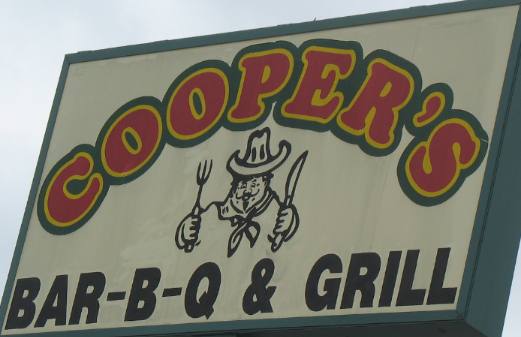 If you keep going through Junction on the SR-481 loop you will intersect with I-10 on the west side of Junction at exit-456. Exit-456 in Junction is noted as the place to get your BBQ fix. Cooper's famous BBQ is located on the north west corner along with a huge truck stop. Actually, there are several truck stops but the one behind Cooper's is really big.
Deer antler tree at Kimble wild game processing in Junction, Texas
Junction is hunting central for the Texas Hill Country. There are several processing plants in town. This one has a deer horn tree out front. Those antlers come from deer that are not being mounted. I am always amazed at this deer horn tree. This processing plant obviously processes a lot of deer each year.
Sign leading to South Llano River State Park in Junction, Texas
Morgan Shady RV-Park on South Llano River in downtown Junction, TX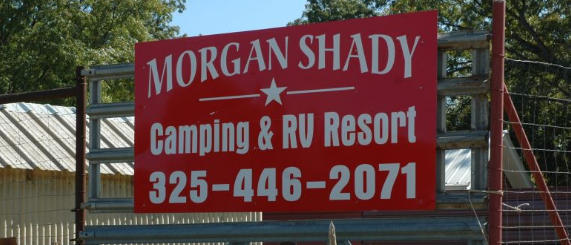 Directions: From Main Street in Junction turn south on 6th street and follow it to the South Llano River. Morgan Shady RV-Park is located along the bank of the River under the shade of huge pecan trees.
We stay with Morgan Shady and at South Llano River State Park when we are visiting Junction. However, when the weather was cool enough we have stayed in the free city park along the river. The free camping sites (no utilities) are along the river on the northwest corner of the bridge.
If you enjoyed this Travel Adventure you might like some of these:
Texas Hill Country Fences & Gates
Willow Loop Scenic Drive north of Fredericksburg
Kerrville, Bandera, Hunt & Ingram; Texas
Wildlife of the Texas Hill Country
Until next time remember how good life is.

Mike & Joyce Hendrix
Mike & Joyce Hendrix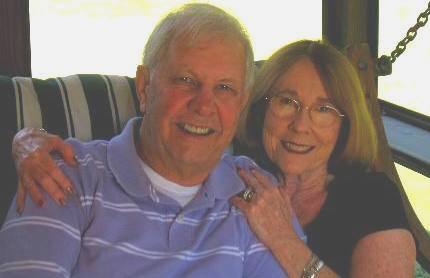 Mike & Joyce Hendrix who we are
We hope you liked this page. If you do you might be interested in some of our other Travel Adventures:
Mike & Joyce Hendrix's home page
Travel Adventures by Year ** Travel Adventures by State ** Plants ** Marine-Boats ** Geology ** Exciting Drives ** Cute Signs ** RV Subjects ** Miscellaneous Subjects
We would love to hear from you......just put "info" in the place of "FAKE" in this address: FAKE@travellogs.us
Until next time remember how good life is.