Idaho Grain Elevators
This is a collection of grain elevators and storage facilities we saw in southern Idaho in 2006 and 2007.
Coors has a barley processing facility in Burley as well as this McCain food processor. The Coors barley will be shipped by rail to the Coors brewery in Golden, Colorado.
WSI Union Seed silos
This huge grain elevator was located out of Burley, Idaho
These grains storage units were in southern Idaho a bit west of Burley, Idaho.
Every small town in southern Idaho has several of these facilities.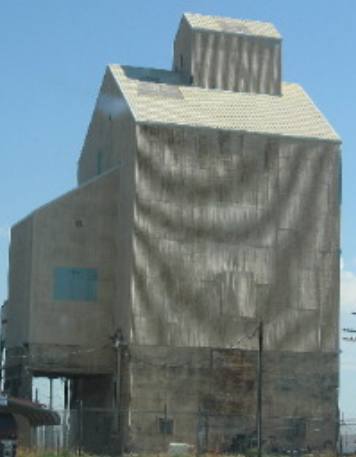 This area may be billed as potato country but potatoes aren't the only thing grown here. In fact potatoes are only grown every third year with grain or alfalfa being grown the other two years. That means there is a lot of hay and grain produced here also. Every town has grain elevators and silos as does every large farmer. This Idaho Grain Growers Warehouse Corporation building attest to the fact that a lot of grain is grown in these parts.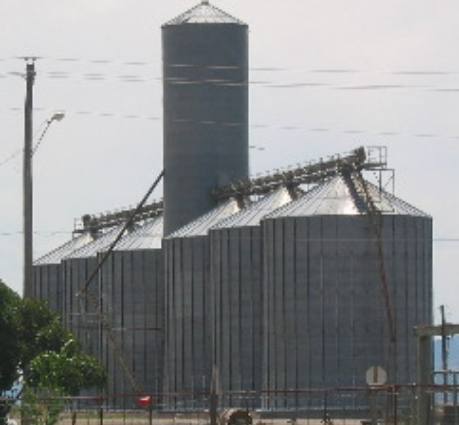 Grain handling facilities are as common as tractors.
In addition to grain handling equipment/facilities on each large farm each town has facilities lining the rail road tracks.
This appears to be an ancient grain elevator attached to a much newer series of grain elevators.
Like other towns in these parts Soda Springs has this ubiquitous grain elevator next to the rail road tracks.
Silos on individual farms in southern Idaho
More wheat and silos.
Just outside Soda Springs, Idaho Joyce spotted this old grain elevator. The bottom part is made of wood.
I think these grain storage units were located in extreme eastern Idaho northeast of Soda Springs.
Until next time remember how good life is.
Mike & Joyce Hendrix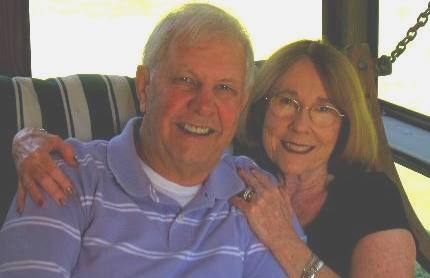 Mike & Joyce Hendrix who we are
We hope you liked this page. If you do you might be interested in some of our other Travel Adventures:
Mike & Joyce Hendrix's home page
Travel Adventures by Year ** Travel Adventures by State ** Plants ** Marine-Boats ** Geology ** Exciting Drives ** Cute Signs ** RV Subjects ** Miscellaneous Subjects
We would love to hear from you......just put "info" in the place of "FAKE" in this address: FAKE@travellogs.us
Until next time remember how good life is.