Key West, Florida signs with Messages
Key West is a unique place to state the obvious. One of the things we like most is the "Messages" we see in Key West Signs. Laugh with us as we show you some of the Key West "Message" Signs.
We are dry camping along with some 700 other RV'ers at the Navy Base here in Key West. Actually, there are two bases within the NAS Key West complex that make up the 700-plus campsites. The two locations are at Sigsby and Trumbo Point. Sigsby is located 3 to 4 miles from "Duval-Street" in Key West while Trumbo Point Campground is located 6 to 8 blocks from "Duval-Street". We are staying at Trumbo Point, an easy walk to Duval-Street. But remember this is Dry Camping. There is central dump station and fresh water. Generators can run from 6am to 10PM. Life is good.
January, 2010.
Commercial Campgrounds in Key West start at $100 a night and are located about 5-miles from Duval Street. Parking in Key West starts at $13 a day and goes up. The $13 parking site is about 6 blocks from Duval Street. The closer you get to Duval Street the more expensive the parking site.
Key West "Message", displayed on a Suziki spare tire cover, explains the Key West "attitude"
Once you get to the Keys things change. Life is more "laid-back". The only ones in a hurry are the snow birds down here on vacation.
Visitors really do find it hard to "Slow Down". Even down here where everything is laid back they literally can not dine out without being on their cell phone for the entire meal.
We thought you would enjoy seeing this bumper sticker on the back of a Suzuki that pretty much details the attitude of the old "conchs" down here.
Key West Chicken Crossing sign with subtle message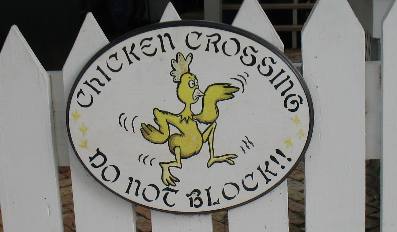 This is a funny sign in a residential section of town. However, it does have a purpose ...... Don't block my driveway!
Ahh! These folks must have a feisty rooster in the neighborhood. VBG
Another cute Key West sign.....with a message
Obviously all doggie owners do not pick up after their pets.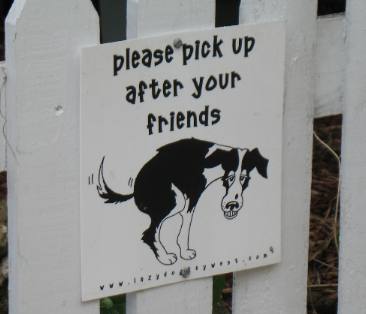 Oh no. It seems all doggie owners are not being good citizens. Key West folks have a good sense of humor, don't you think?
A Key West sign with a disguised message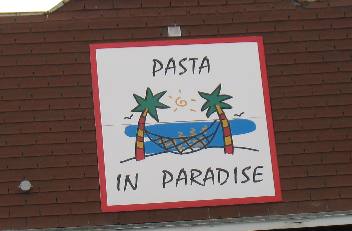 Another way of saying this would be Pasta in Key West. VBG
You have to love these signs. They both send a powerful message. Key West is noted for sending "messages" for those that will take the time to interpret them.

You have to laugh at the message this sign sends. VBG
Until next time remember how good life is.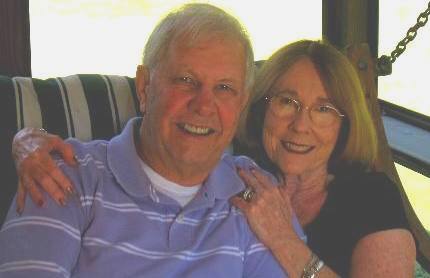 Mike & Joyce Hendrix who we are
We hope you liked this page. If you do you might be interested in some of our other Travel Adventures:
Mike & Joyce Hendrix's home page
Travel Adventures by Year ** Travel Adventures by State ** Plants ** Marine-Boats ** Geology ** Exciting Drives ** Cute Signs ** RV Subjects ** Miscellaneous Subjects
We would love to hear from you......just put "info" in the place of "FAKE" in this address: FAKE@travellogs.us
Until next time remember how good life is.