Seashells, St Andrews State Park: Panama City Beach, Florida
May 29 through June 3, 2009
This travellog covers about 6-days days on Panama City Beach where we were camping in the RV Park at St Andrews State Park. We enjoyed long walks on the beach collecting sea shells and birdwatching.
We stayed in St Andrews State Park. Campsites at St Andrews State Park are $26 for 30-amps & water with central sewage, paved interior roads with dirt sites. Commercial campgrounds in the area start at $50 a night and quickly escalate from there.
We enjoyed daily walks along the Gulf beach in St Andrews State Park as well as shoreline walks along Grand Lagoon. Each provide a wonderful window into the beauty of nature along the gulf coast of Panhandle, Florida. Enjoy these pictures with us: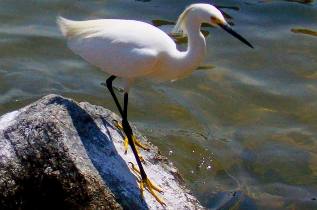 We always love to watch snowy egrets as they patiently wait for lunch to come to come swimming by. Note the snowy egrets golden slippers.
Container ship passing St Andrews State Park: Panama City Beach, Florida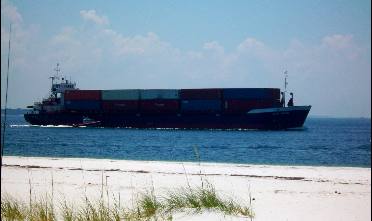 This container ship was heading into the Gulf of Mexico from the port of Panama City. I did not know that Panama City had a port that could handle container ships.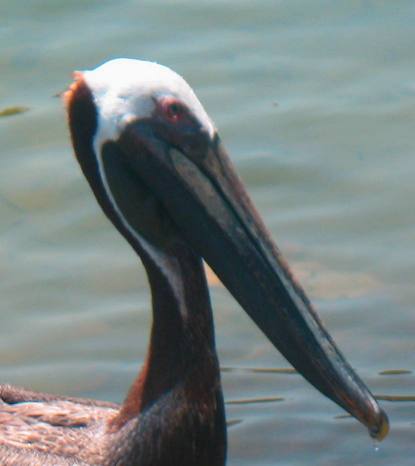 Brown pelicans always make fascinating subjects in St Andrews State Park.
Great egret in campground at St Andrews State Park: Panama City Beach, Florida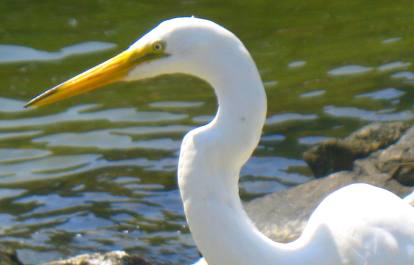 Great egrets also make interesting subjects.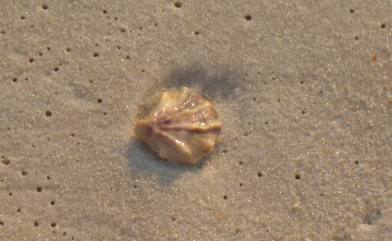 Joyce says this is a cats paw, so that it will be until otherwise informed. Interesting is what I would name it.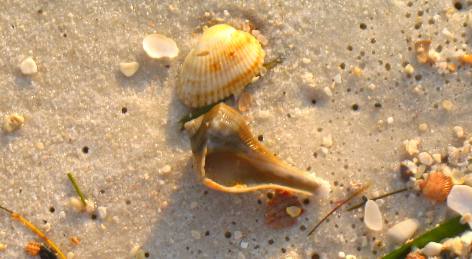 A cockle and welk shell on the beach in St Andrews State Park make this interesting.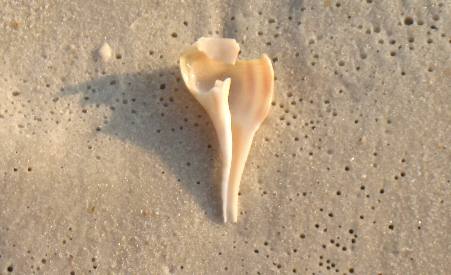 Even this old whelk shell is interesting.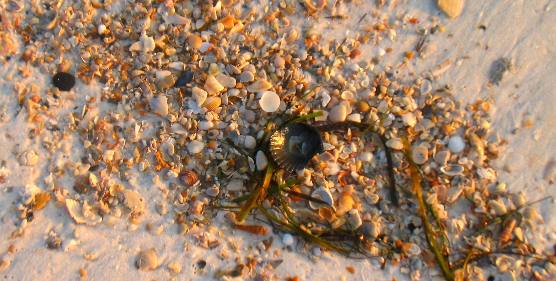 I want to know what turns a scallop shell black. I have shucked & eaten many a scallop but never a black one. There is no telling what will collect in one of these washes where old shells seem to congregate.
Joyce searches through every one of these shell washes that we come across in St Andrews State Park.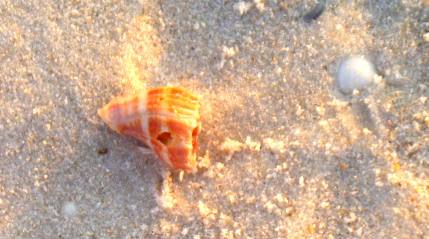 I think it was the color in this shell that attracted Joyce.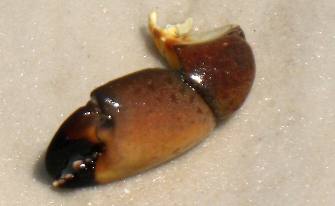 For those connoisseurs that live to dine on stone crab claws this is one that washed ashore in St Andrews State Park. Too bad it is not on your plate.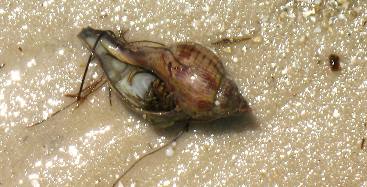 This is a small tulip shell being occupied by a hermit crab. Hermit crabs seem to occupy every old shell available.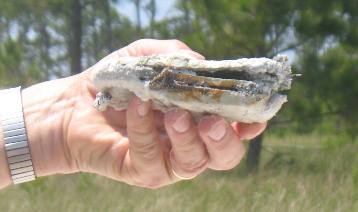 Leave it to me to find an old cell phone. This thing had been in the water for a long time.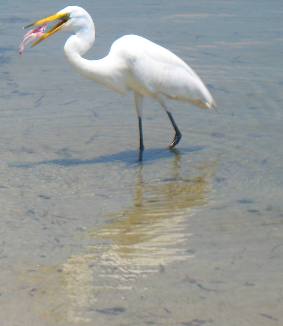 How about this for an egret about to swallow lunch.