Our 2008 Cute Signs Part Two
This was a funny sign we saw in The Stage on Broadway a honkey tonk on Broadway Street in Nashville where we spent some quality time enjoying an number of great performers.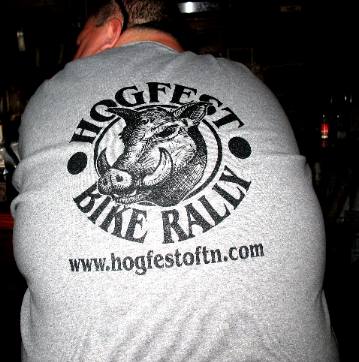 We saw this T shirt in Legend's Corner a famous honky tonk on Broadway Street downtown Nashville. This was a big ol boy wearing the shirt. I thought it was funny but it was Joyce that grabbed the camera and asked the fellow if he would pose for a picture. His buddies all thought Joyce asking him to pose with his shirt was a hoot. If we were drinkers I think his buddies would have brought us a round for the laughs. He was laughing at the attention he was receiving.
Senior Trip to Nashville ----- Priceless!
We saw this sign painted on the side window of an automobile in a parking lot on the first day of the CMA Music Festival. These folks were obviously planning on a good time.
Life is too short to blend in
This "Life is too short to blend in!" sign was on a woman's T shirt at Pensacola Beach. I just liked it, especially since she wasn't "blending in". vbg
Mike & Joyce Hendrix
Mike & Joyce Hendrix who we are
We hope you liked this page. If you do you might be interested in some of our other Travel Adventures:
Mike & Joyce Hendrix's home page
Travel Adventures by Year ** Travel Adventures by State ** Plants ** Marine-Boats ** Geology ** Exciting Drives ** Cute Signs ** RV Subjects ** Miscellaneous Subjects
We would love to hear from you......just put "info" in the place of "FAKE" in this address: FAKE@travellogs.us
Until next time remember how good life is.