June 7 through 20, 2009
We stayed in Seven Points COE Park 12-miles east of downtown Nashville. Paved sites & interior roads with water and electric for $10 with our "geezer" pass. It will cost you young whipper snappers $20.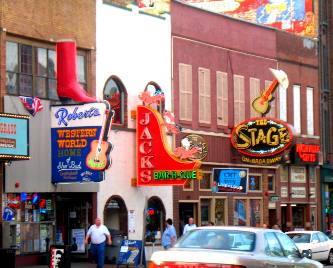 We took this picture from across Broadway. In the picture you will see signs for three places we frequent. Robert's Western World (we just call it Robert's), Jacks BBQ and The Stage on Broadway.
Jacks has some of the best BBQ anywhere but I will discuss that in a bit.
This is the Stage or the Stage on Broadway. Whatever, if you say the Stage everyone knows where it is.
Melissa Paige is one of our favorite lead singers that we see at The Stage on Broadway.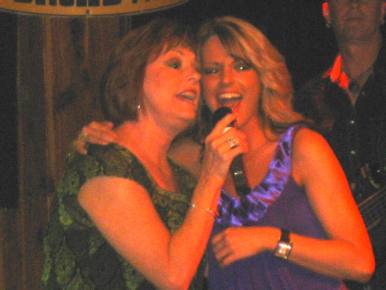 This is Melissa Paige singing with her Mom, now we know where Melissa gets her good looks and her voice. VBG
And finally a picture of the signs outside the Stage On Broadway.
Ain't life grand?
That is all there is.