Mallory Square Key West - 3
These chickens retreated to the safety of trees when the loud music and activity surrounding the professional boxing match at Mallory Square started interfering with their routine.
Normally these feral chickens do not mind humans and their activities in the least. However, when the big amplifiers and loud music started they headed for the safety of these trees.
Mallory Square being prepared for nationally televised professional boxing matches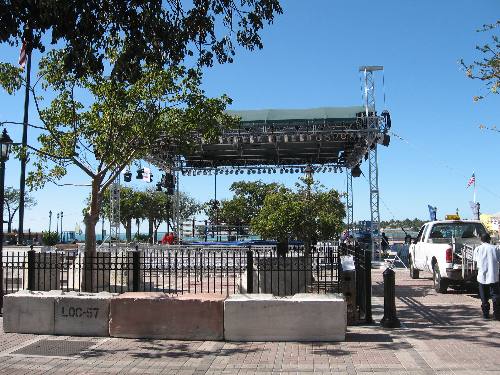 Mallory Square has been barricaded and the boxing ring has been set up under that portable canopy. ESPN is setting up as we speak.
There is going to be a big show on Mallory Square tonight.
That is a large strangler fig tree growing on top of that masonry wall on the eastern side of Mallory Square in Key West.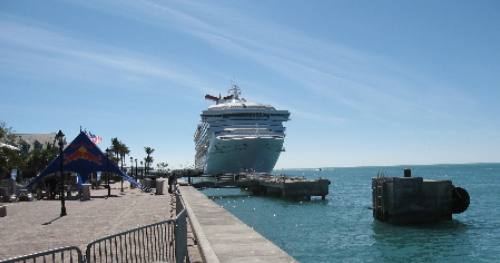 Joyce took this picture of a cruise ship tied up south of Mallory Square in Key West from Sunset Pier. Mallory Square was barricaded off for professional boxing that will be nationally televised tonight live from Mallory Square here in Key West. Crews were setting up the stage and boxing ring as we were taking this picture.
Until next time remember how good life is.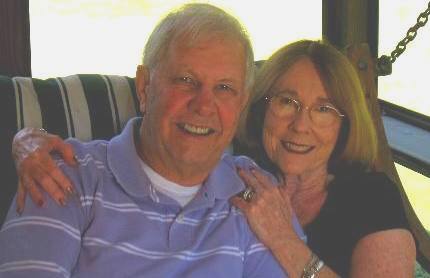 Mike & Joyce Hendrix who we are
We hope you liked this page. If you do you might be interested in some of our other Travel Adventures:
Mike & Joyce Hendrix's home page
Travel Adventures by Year ** Travel Adventures by State ** Plants ** Marine-Boats ** Geology ** Exciting Drives ** Cute Signs ** RV Subjects ** Miscellaneous Subjects
We would love to hear from you......just put "info" in the place of "FAKE" in this address: FAKE@travellogs.us
Until next time remember how good life is.