This picture was even funnier before some of the folks had found shoes and moved on. We saw this sight as we drove into a parking lot near the Cache La Poudre River. I think they were getting dressed to raft down the Cache la Poudre River.
What we did not understand was why there was a large pile of shoes behind this vehicle. Whatever the reason ----- everyone was picking through the mass of shoes and everyone seemed to be locating a pair then heading off to slip them on.
Some things amuse me, this was one of them. VBG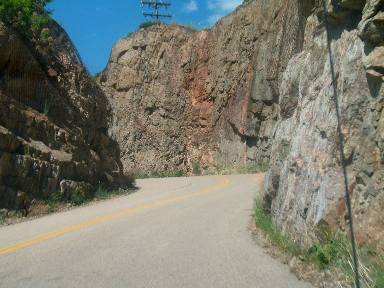 Scenic highway 14 looks like this much of the way.
The upper elevations move out of this "canyon" and into the Comanche Peak Wilderness.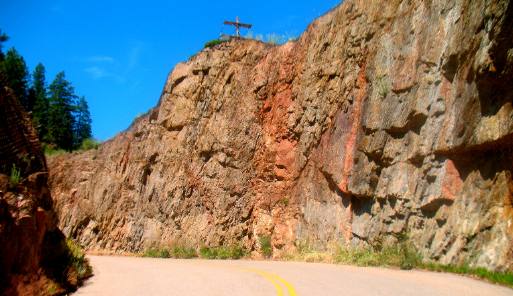 Ahh, this is not a straight road and the rock is a bit close to the edge of the road wouldn't you say!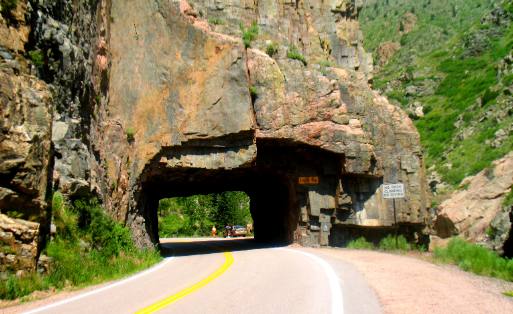 There are a few tunnels to negotiate on the Poudre Canyon Scenic Drive.
I can only imagine the work it must have taken to blast a road through here.
This is the Cache la Poudre River once again. Remember it falls 7'000 feet between it's headwaters in Rocky Mountain National Park and the point where it merges with the South Platt River east of Greeley, Colorado.