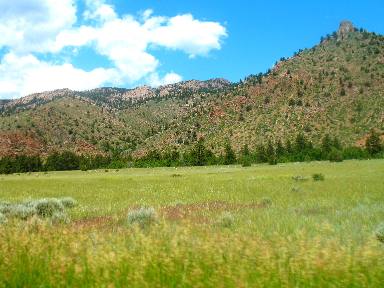 Pastoral meadows become more abundant as we gain altitude. The harsh road cuts of the lower elevations are giving away to meadows as we approach the Comanche Peak Wilderness.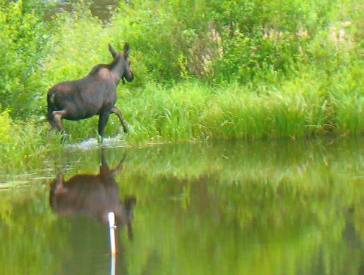 By the time we reach 9,000 feet in elevation we begin to see moose. I think this is a yearling.
We are not yet at the snow line but approaching it. These meadows have become lush with altitude and water.
This is pure snow melt and the snow is not far away.
Mountains along the Continental Divide in the Roosevelt National Forest in Colorado
Snow is visible all around us at this altitude.
Somewhere in this area we transition out of the Comanche Peak Wilderness into the Roosevelt National Forest.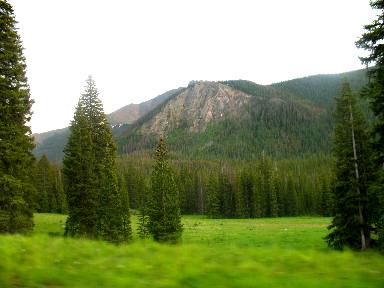 We are approaching 10,000 feet in elevation. Notice how green everything is.