Geology Davis Mountains, Texas
Geology Davis Mountains, Texas
April 25 and 26, 2007.
We are staying in Balmorhea State Park. Water & 50-amps $14 with cable TV $17 plus $5 each for park entry fee. Located a few miles south of I-10 exit 206 if you are east bound and exit 209 if you are west bound. We like to stay here for the wildlife and birding. Balmorhea State Park boast the worlds largest swimming pool.
As we turn off I-10 at exit 209 we can see the Davis Mountains to the south.
All kinds of volcanic activity are present in the Davis Mountains. Lava flows with columnar joints are common as are thick ash-flow tuffs.
The magma that formed these rocks either flowed out or was blasted out of two main volcanic centers, one south of Ft Davis the other north west of Ft Davis.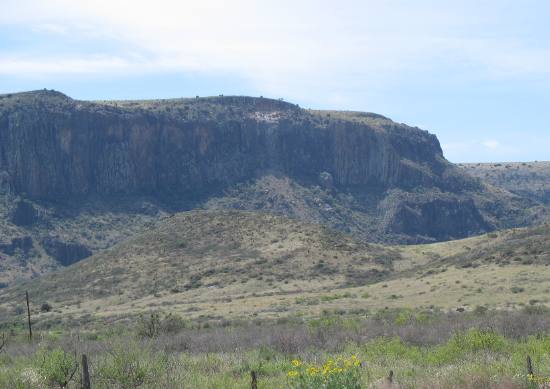 Some of these 37-million year old lava flows are nearly 1,000 feet thick.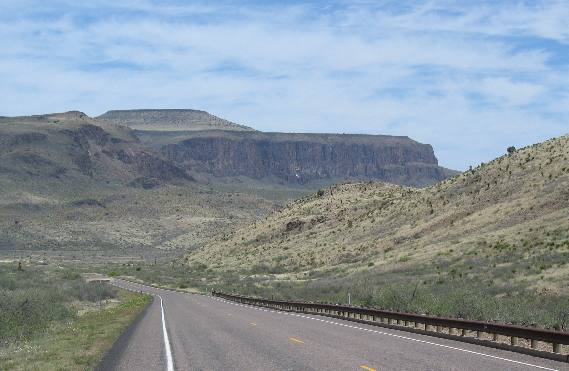 Columnar-jointed basalt in lava flow caps mesa between Balmorhea and Ft Davis.
Close up of columnar-jointing lava flow.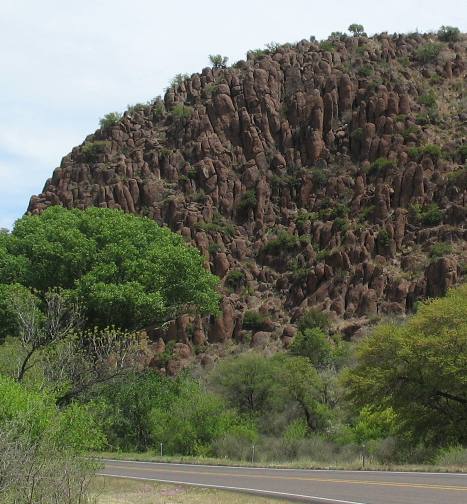 More columnar jointed basalt in old lava flow.
More lava flow and even the untrained eye can recognize the columnar jointing.

This is a classic example of a dike created when molten rock intrudes into overlying rock. The once molten rock then cools and hardens where it had intruded into the existing overlying rock layers. We saw this in a roadcut near McDonald Observatory.
Mike & Joyce Hendrix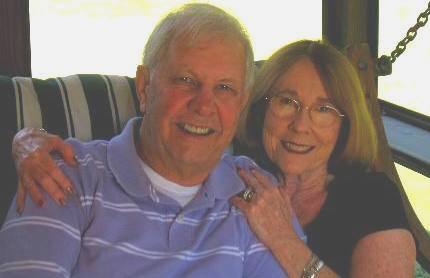 Mike & Joyce Hendrix who we are
We hope you liked this page. If you do you might be interested in some of our other Travel Adventures:
Mike & Joyce Hendrix's home page
Travel Adventures by Year ** Travel Adventures by State ** Plants ** Marine-Boats ** Geology ** Exciting Drives ** Cute Signs ** RV Subjects ** Miscellaneous Subjects
We would love to hear from you......just put "info" in the place of "FAKE" in this address: FAKE@travellogs.us
Until next time remember how good life is.