Lava in southern Idaho
We were on SR-75 north of Shoshone, Idaho when we went through this lava field.
Between Shoshone and Haley, Idaho we drove through a really rugged lava field. As you can see the road had to be cut through this lava field. It is really nasty stuff.
This is the typical landscape. Lava rock litters the landscape like weeds.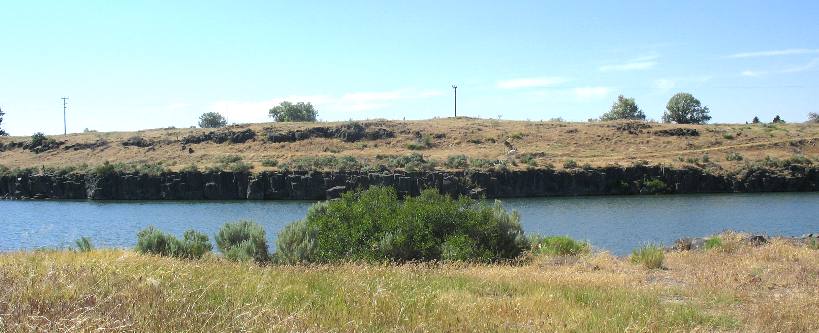 This is the Snake River as it cuts a path through this extremely hard lava rock. The Oregon Trail passed by this very spot on the south side of the river.
This is a good example of the lava rock that must be 100 feet or more deep in this area. The picture was taken from the south bank of the Snake River in the Milner area where wagon trains on the Oregon Trail would surely have stopped for the night with cool clear water available.
Lava rocks like these line many if not most of the irrigation canals in southern Idaho.
It seems to me that winning a lottery and winning 160-acres of this would be like getting a lump of coal in your Christmas stocking.
I am saying that because that is what did happen in the early days of the west. If you won the lotery you won 160-acres of this.
Back in Burley 20-miles or so east of here there is no gorge. Gorges are created when the earth along existing flowing water begins to uplift. As the land uplifts water begins cutting through the hard rock. The gorge will get deeper and deeper as the uplift continues.
The gorge cut through solid lava is around 500' deep here and about 1/4 mile across. It took a lot of lava to achieve something like this.
Mike & Joyce Hendrix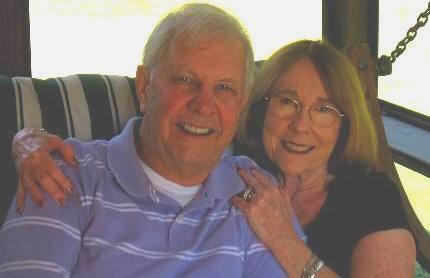 Mike & Joyce Hendrix who we are
We hope you liked this page. If you do you might be interested in some of our other Travel Adventures:
Mike & Joyce Hendrix's home page
Travel Adventures by Year ** Travel Adventures by State ** Plants ** Marine-Boats ** Geology ** Exciting Drives ** Cute Signs ** RV Subjects ** Miscellaneous Subjects
We would love to hear from you......just put "info" in the place of "FAKE" in this address: FAKE@travellogs.us
Until next time remember how good life is.