Wildlife around Cuero, Texas
April 12, 2007.
We stayed in a small "locals" RV-Park for the one night we were in Cuero. It was clean and adequate with a 50-amp and 120V connector at the park post but no 30-amp it did have water and sewer and cable all for $15---Rivercrest RV-Park Cuero, TX 830-591-6022
Upon entering Cuero from the south on US-77A (US-183) we started looking for a roadside rest area that Texas provides along most highways. We wanted to drop the motorhome and do several wildflower loops in the Saturn. We spotted one less than 7-miles south of Cuero that was perfect for our need. It only took a few minutes and we had the Saturn disconnect and we were on our way to a day of great sightseeing.
Crested Caracara spotted near Cuero, Texas
Joyce snapped this great picture of a Crested Caracara. While the Crested Caracara is the national bird of Mexico they range into the southern United States especially Texas. We occasionally see Crested Caracara in south Florida usually in the interior cattle raising areas south of Orlando.
Texans refer to the caracara as the "Mexican Eagle". While looking similar to an eagle it has many habits of the common vulture. With a wingspan of over 4-feet it matches the common red tailed hawk in size. The head is featherless with red or orange facial skin around a massive hooked beak. The black and white markings make this an easy bird to identify, especially in flight. You are most likely to spot caracara in rangelands and the flat coastal plain of south Texas.
Caracara feeds on carrion with vultures as well as foraging on the ground where it uses long legs to run down insects, lizards, snakes and sometimes small mammals. We spot them fairly often either in fields with cattle or with vultures feeding on roadkill. Whatever, it is a pretty bird and Joyce really got a good picture of this one.
Donkeys in a pasture around Cuero, Texas
Donkeys are a pretty common sight in Texas. It seems many ranchers keep them because they hate coyotes and will chase them away from other livestock. Most times we see them with sheep or goats.
Scissor tail fly catchers around Cuero, Texas
These are scissors tail fly catchers. We normally only see these in Texas where they should be the state bird.
Seeing turkey and getting a picture of them are two different things. Joyce snapped this just as the one on the left flew off and the other ran into the bushes.
We are headed to Fredericksburg, Texas tomorrow. Tomorrow happens to be Friday and "you know who" wants to be there for the weekend action that starts Friday afternoon. Actually, we are staying in Frederickisburg but the "action and excitement" will be at Luckenbach, which will never be the same. VBG
Another Wildflower drive out of Cuero, Texas (part 2)
Another Wildflower drive out of Cuero, Texas (part 1)
Another Wildflower drive out of Cuero, Texas (part 3)
Mike & Joyce Hendrix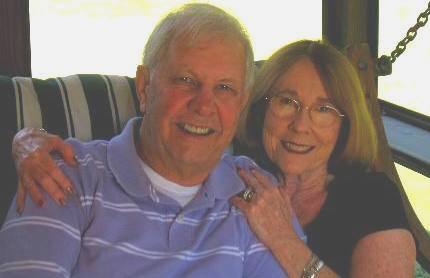 Mike & Joyce Hendrix who we are
We hope you liked this page. If you do you might be interested in some of our other Travel Adventures:
Mike & Joyce Hendrix's home page
Travel Adventures by Year ** Travel Adventures by State ** Plants ** Marine-Boats ** Geology ** Exciting Drives ** Cute Signs ** RV Subjects ** Miscellaneous Subjects
We would love to hear from you......just put "info" in the place of "FAKE" in this address: FAKE@travellogs.us
Until next time remember how good life is.