US 26 around Crowheart, Wyoming
This is a view around Crowheart, Wyoming located south of Dubois and north of Bull Lake and Lander. Joyce took this picture looking east. It is late June and spring rain has the grass green in this normally arid region.
Ranches along US-26 near Crowheart, Wyoming are so green in late June.
Here is the story of Crowheart Butte.
In March, 1866, a battle was fought in this vicinity between Shoshone and Bannock Indians on one side and Crow Indians on the other.
The contest was waged for the supremacy of hunting grounds in the Wind River basin. Crowheart Butte was so named because the victorious Washakie Chief of the Shoshones displayed a Crow Indian's heart on his lance at the war dance after the battle.
According to legend, following a five day battle for rights to the hunting grounds in the Wind River Range, Chief Washakie of the Shoshone and Chief Big Robber of the Crow agreed to a duel, with the winner gaining the rights to the Wind River hunting grounds. Chief Washakie eventually prevailed, but he was so impressed with the courage of his opponent, that rather than scalp him, he instead cut out his heart and placed it on the end of his lance.
Washakie in his youth and middle age was a very mighty warrior. He was a wise chief and friendly to the white people. No white man's scalp hung in his teepee.
The racial makeup around Crowheart is 49.08% White, 43.56% Native American so the population is about equally divided.
What a beautiful ranch along both US-26 and the Wind River around Crowheart, Wyoming.
Until next time remember how good life is.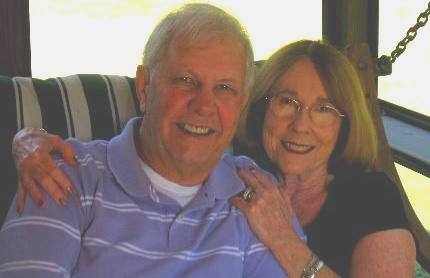 Mike & Joyce Hendrix who we are
We hope you liked this page. If you do you might be interested in some of our other Travel Adventures:
Mike & Joyce Hendrix's home page
Travel Adventures by Year ** Travel Adventures by State ** Plants ** Marine-Boats ** Geology ** Exciting Drives ** Cute Signs ** RV Subjects ** Miscellaneous Subjects
We would love to hear from you......just put "info" in the place of "FAKE" in this address: FAKE@travellogs.us
Until next time remember how good life is.