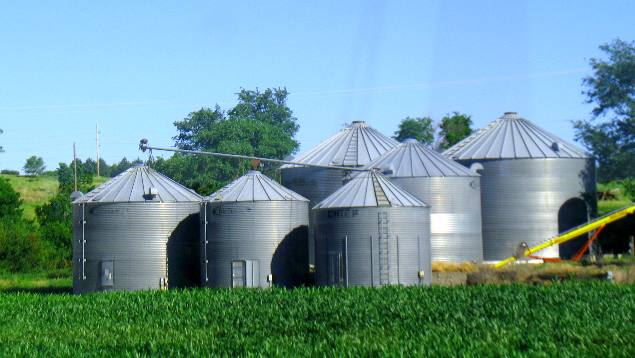 This is southern Nebraska along the Republican River. How Nebraska can you get than green corn and grain elevators?
Grain elevators and farm equipment along Scenic US-6 Nebraska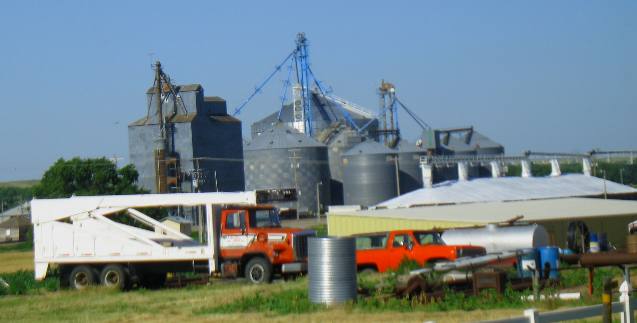 This picture shows the old grain elevator and the new "round" elevators and storage buildings.
This is typical southern Nebraska scenery.
This is a map of where we were traveling today along Scenic US-6 in Nebraska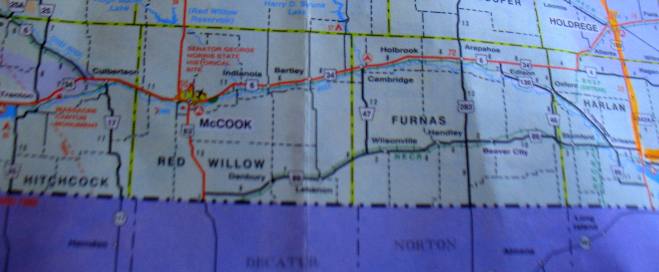 Map of southern Nebraska. We traveled west out of Alma, Nebraska following US-6 most of the way.
It was a great drive across Nebraska. Very scenic. Typical small town America. Rural and agriculture based economy the entire route.
Every little town has grain elevators along Scenic US-6 Nebraska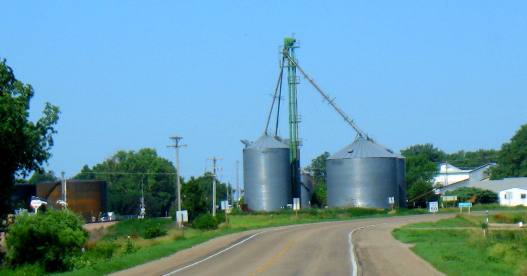 Grain elevators along the ever present rail road track.
Grain elevator in rural southern Nebraska along Scenic US-6
This grain elevator was not like the majority. This one was not constructed of galvanized metal. These looked to be constructed more along the lines of petroleum storage tanks.
This is an OLD grain elevator along Scenic US-6 Nebraska
I wonder if any of these old grain elevators are still in use?