Essence of Key West
February 1st through 4th, 2009
This travellog covers several days of exploring Key West watching the Old Town Trolley Tours and the daily trip to the Dry Tortugas aboard the Yankee Freedom.
We are dry camping on the Navy Base at Trumbo Point in Key West. I am a retired DOD civilian and the Navy allows retired DOD civilians to camp in the Navy facilities as long as there is space available. We are paying $12 a night to dry camp on a grass field along with over 600 other RV's. All I can say is: It is wonderful.
We are nearing the end of our stay in Key West and have been thinking of ways to better impart what Key West is all about. What it is like ---- from a non-RV perspective. As such I thought we would share some pictures of the different businesses that make Key West what it is.
Some signs do not need to be expounded on, but a charming place no doubt.
Someone has a nice "cottage"'.
Bring your plastic for this one. VBG
But what better place to have a timeshare during February?
This one probably needs you to sign over your portfolio. VBG
Southernmost Hotel located in Key West, Florida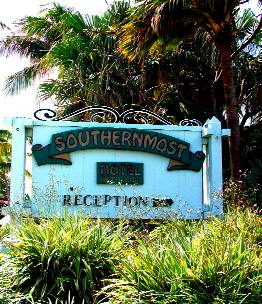 Ahhhhh, and in this one you get to stay in the "southernmost" place. VBG
Old Town Trolley Tours are a major attraction in Key West, Florida
Many people use the Old Town Trolley to get around Key West. While we did not ride it I think it is one of those deals where you purchase a daily ticket ---- then you can ride all day getting on and off where ever.
Ya gotta love a green roof and a name like Manga Manga on a pasta cafe.
The Cuban influence in Key West, Florida is showing
The island has a heavy Cuban influence, this was a private residence.
Key West Bight Marina located in Key West, Florida
This is the dock where the "Key West Express" stops for the day with a large load of passengers that were transported to Key West from Ft. Myers on Florida's West coast. The Key West Express ferry runs daily between Ft. Myers and Key West.
And this is the very fast Key West Express that provides the ferry service between Ft. Myers and Key West. They pulled out every afternoon at sunset for their return trip to Ft. Myers while we were there.
Now that is a marina name that I like.
We wanted to take the Yankee Freedom II ferry to the Dry Tortugas but the wind just blew too hard. There wasn't but a day or two during the almost three weeks we were here that I would have made the 70-mile trip to the Dry Tortugas. However, it is one of the things we are going to do and so should you. When we do take a trip to the Dry Tortugas it will be on the Yankee Freedom.
Ahhhh, now this was a place where you could lighten the load in your back pocket.
This sign is above the huge boat basin known as Key West Bight which houses a large quantity of the boats Key West is famous for.
And finally the ubiquitous Key Lime Pie sign. There just may be as many Key lime pie shoppes as bars in Key West. If not they sure give the bars a run for their money.
Until next time remember how good life is.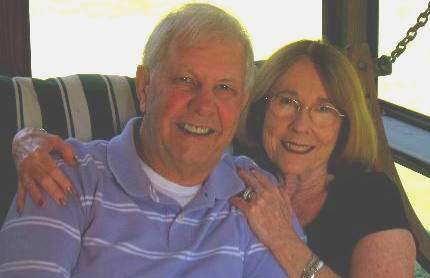 Mike & Joyce Hendrix who we are
We hope you liked this page. If you do you might be interested in some of our other Travel Adventures:
Mike & Joyce Hendrix's home page
Travel Adventures by Year ** Travel Adventures by State ** Plants ** Marine-Boats ** Geology ** Exciting Drives ** Cute Signs ** RV Subjects ** Miscellaneous Subjects
We would love to hear from you......just put "info" in the place of "FAKE" in this address: FAKE@travellogs.us
Until next time remember how good life is.