Stock Island
February 15 through 22, 2008
Stock Island in the Florida Keys near Key West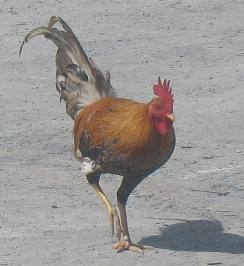 Feral chickens run wild here on Stock Island as well as Key West. The Stock Island Boat Yard has 13 to 15 chickens/roosters that roam the property. According to locals, chickens are protected on both the islands of Key West & Stock Island. This rooster along with the other roosters call out to each other all day long. They make an unbelievable racket all day long and into the night. A large group/flock of these wild feral chickens roost in trees next to the boat yard. They act as a cheap alarm clock each morning. Notice that this rooster has a band on his left leg. I do not know what the significance of this band is. If you know anything about these chickens and or the bands on their legs feel free to write and tell me more.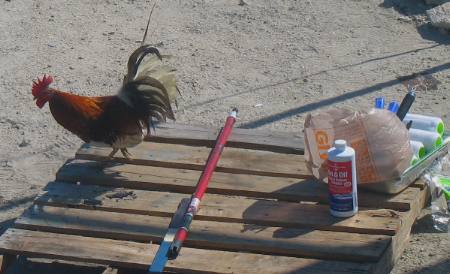 This rooster was trying to forage in our paint supplies. It sure is odd to be in a boat yard full of free-range chickens and roosters. The roosters sing that cock-a-doodle-do all day long. It is just like the Hallelujah chorus except the roosters don't stop after 10-minutes. Whichever, you know what the next sound is going to be!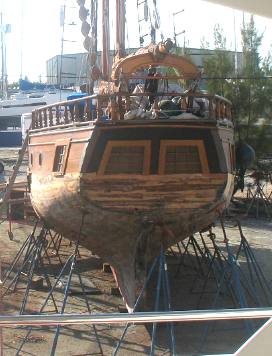 A wealthy Texan purchased this old sailing boat that had been moored behind a famous restaurant in Key West and is paying a crew to repair it. I think the people working on the boat said the boat was constructed in Gloucester, Mass in 1969. According to the people working on this old boat the Texan plans to sail it to Texas where it will be transported to a lake for his children and grandchildren to enjoy. It is a grand old ship and is being returned to its former glory. The craftsmen working on this old craft are replacing the 2" mahogany planking on the side with genuine mahogany. There is a LOT of work still to be done.
Click here for more pics of this grand old sailing boat.
This is one of the sunrises we enjoyed while at the Stock Island boat yard.
Another sunrise at the boat yard. It is a tough life but someone has to endure it. VBG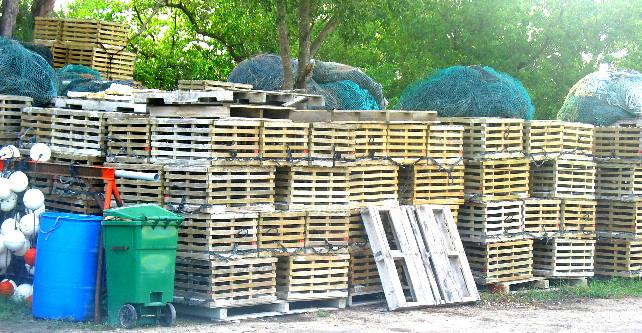 This is a potpouri of fishing gear but mostly items that have to do with lobster. The wooden traps are lobster traps, while the white globes on the left side are marker buoys. The large domes on top of the traps are lobster ropes that connect the traps to the buoys. The ropes have to be of sufficient size to lift the heavy traps off the bottom.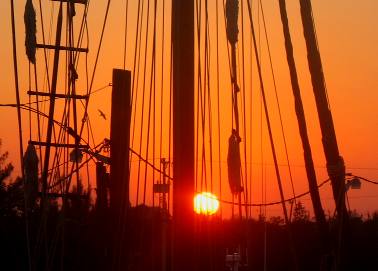 This is one of the sunsets we experience in the boat yard. I took this picture through the rigging on that sailboat that is being refurbished next to us.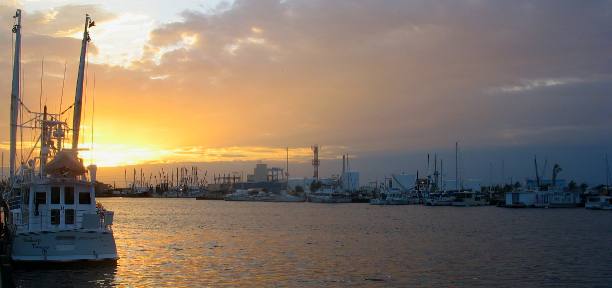 This is another sunrise at the boat yard on Stock Island. Not all sunrises are spectacular but this one does showcase all the gulf shrimp boats docked at Stock Island.
Beautiful Gulf Shrimp boat at the dock on Stock Island
I can't remember if this is a sunrise or sunset but that is a large Gulf shrimp boat in the center of the photograph.
Gulf Shrimp boats at the docks on Stock Island
These are Gulf Shrimpers stacked up against a working dock on Stock Island.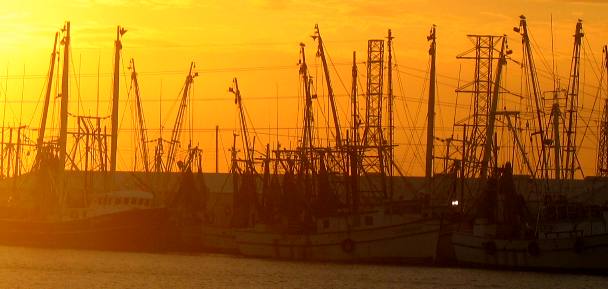 More Gulf Shrimp boats silhouetted against a bright sunrise on Stock Island.
Beautiful Gulf Shrimp boats on Stock Island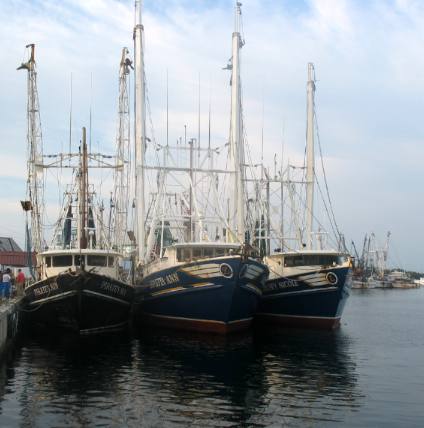 These large Gulf Shrimp boats were tied up behind the fish house on Stock Island.
Click here for more of our Key West Travel Blogs
There are actually four other adventures in this series: Stock Island Boat Yard, Cudjo Key Sunset, Key West Boating Adventure and Key West
Until next time remember how good life is.
Mike & Joyce Hendrix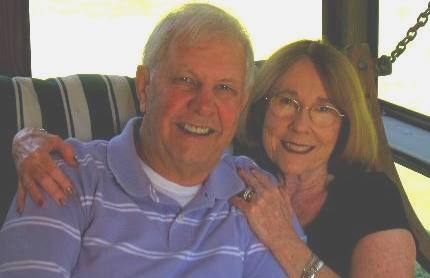 Mike & Joyce Hendrix who we are
We hope you liked this page. If you do you might be interested in some of our other Travel Adventures:
Mike & Joyce Hendrix's home page
Travel Adventures by Year ** Travel Adventures by State ** Plants ** Marine-Boats ** Geology ** Exciting Drives ** Cute Signs ** RV Subjects ** Miscellaneous Subjects
We would love to hear from you......just put "info" in the place of "FAKE" in this address: FAKE@travellogs.us
Until next time remember how good life is.