Sonora, Texas
Sonora, Texas
April 25 and 26, 2007.
We were traveling west on I-10 today and ended up staying in Balmorhea State Park. Water & 50-amps $14 with cable TV $17 plus $5 each for park entry fee. Located a few miles south of I-10 exit 206 if you are east bound and exit 209 if you are west bound. We like to stay here for the wildlife and birding. San Solomon Springs in Balmorhea State Park boast the worlds largest swimming pool.
On Wednesday April 25 we continued our journey west on I-10. Traveling I-10 west from Junction to Balmorhea State Park is a rather lonely drive. There are great expanses of limestone roadcuts punctuated by thousands of acres of cedar. Really, there is a lot of that but as we travel west it is obvious that the landscape is becoming dryer.
I-10 roadcut west of Junction and east of Sonora, Texas
Roadcuts through layers upon layers of limestone punctuate I-10 through the first 100-miles of Texas Hill Country.
Welcom to Sonora, Texas
Old Jail in Sonora, Texas made out of local limestone
Entrance sign for Caverns of Sonora complete with an RV-Park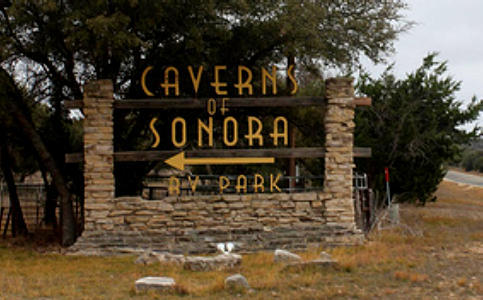 The Caverns of Sonora are one of the most beautiful caves you will ever experience. This cave is "alive". It has not dried out. It is still moist and sparkling inside the cave. It is privately owned and the owners are protecting it like gold. If you like caves this is certainly one you will not want to miss.
East of Sonora, Texas on I-10
East of Sonora spring rain has encouraged a good crop of wild flowers. Notice that there is enough moisture in this region to support live oak trees.
Roadcuts on I-10 around Sonora, Texas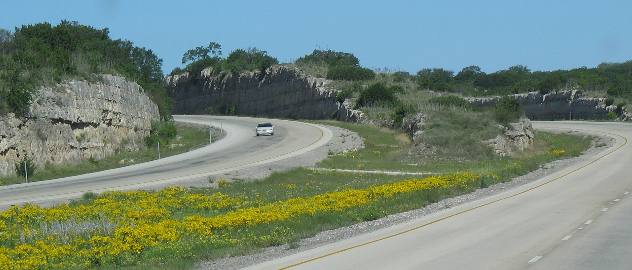 Awesome roadcuts such as this are routine to well west of Sonora.
Until next time remember how good life is.

Mike & Joyce Hendrix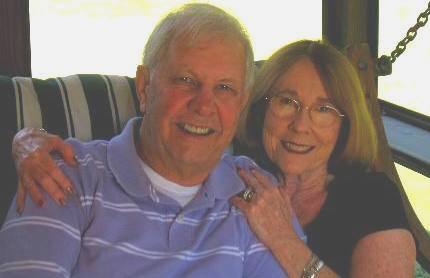 Mike & Joyce Hendrix who we are
We hope you liked this page. If you do you might be interested in some of our other Travel Adventures:
Mike & Joyce Hendrix's home page
Travel Adventures by Year ** Travel Adventures by State ** Plants ** Marine-Boats ** Geology ** Exciting Drives ** Cute Signs ** RV Subjects ** Miscellaneous Subjects
We would love to hear from you......just put "info" in the place of "FAKE" in this address: FAKE@travellogs.us
Until next time remember how good life is.