We stopped by the local museum in Creston, British Columbia. One of the things that grabbed my attention was this old wooden water pipe. I have always been intrigued by wooden water pipes. I was surprised by the dates this wooden pipe was in use. I included the information provided so that you would believe it --- 1935 to 2001. Now I am really impressed. I had no idea that there were any wooden water pipes in use in 2001.
After visiting the museum in Creston we decided to explore north of Creston on PH 3A which travels on the eastern side of what locals call "the flats". The flats happens to be the valley on both sides of the Kootenay River that flows through the middle of the valley.
"The Flats" north of Creston, British Columbia
When white men laid eyes on this valley it was a vast swamp that flooded each spring. It was the dream, in the 1880's of W.A. Baillie-Grohman, British sportsman and financier, to reclaim these fertile flats from the annual river floods. His canal diverted part of the Kootenay River into the Columbia River but it was abandoned.
The first successful reclamation came in 1893. Now 25,110 acres lie secure behind 53 miles of dikes.
Kootenay River and "The Flats" near Creston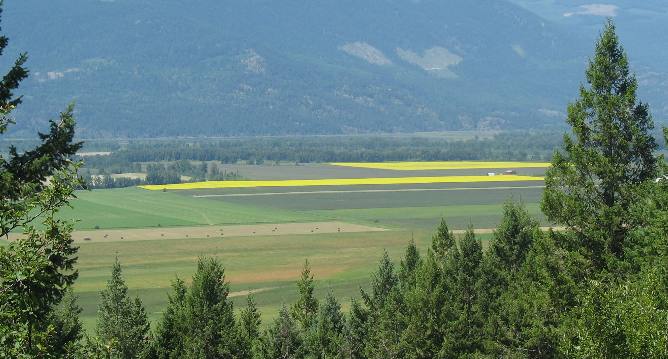 The Kootenay River still flows through this lovely valley but now it is controlled between two dikes.
From this vantage point we can see fields with bales of hay, bright green fields of grain and equally bright yellow fields of canola.

"The Flats" Creston

This appears to be a plant/tree nursery in the "flats".
The Flats as viewed from PH 3A north of Creston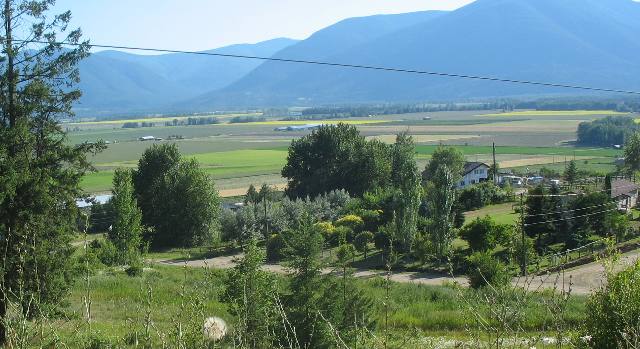 The views from PH 3A on the eastern shore of Kootenay Lake are stunningly beautiful.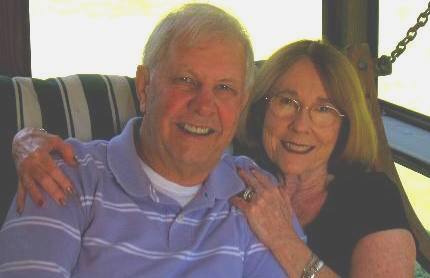 Mike & Joyce Hendrix who we are
We hope you liked this page. If you do you might be interested in some of our other Travel Adventures:
Mike & Joyce Hendrix's home page
Travel Adventures by Year ** Travel Adventures by State ** Plants ** Marine-Boats ** Geology ** Exciting Drives ** Cute Signs ** RV Subjects ** Miscellaneous Subjects
We would love to hear from you......just put "info" in the place of "FAKE" in this address: FAKE@travellogs.us
Until next time remember how good life is.