Places Visited:
Florida: Sarasota's Jungle Gardens
Thursday, December 29 through Sunday January 1: Sun N Fun RV-Resort in Sarasota, Florida $35.30 FHU with 50-amps, paved interior roads N27° 20.66' W82° 24.96'
We continue to have a great time here in Sarasota. The weather has been nice, what else could we ask for? On Thursday Joyce led us to Sarasota's Jungle Gardens a private enterprise on the banks of Sarasota Bay. In the early 1930's David Lindsay purchased a 10-acre piece of land that was listed in the City records as "an impenetrable swamp". He had plans to turn this soggy banana grove into his home. A friend and nurseryman, Pearson Conrad, helped Mr. Lindsay chart the streams and build the lakes that visitors enjoy to this day in the gardens. Mr. Lindsay and Mr. Conrad planted thousands of exotic trees, shrubs and flowers, many of which still exist today. In late 1940 Mr. Lindsay decided to as a special place for local gardening enthusiasts and tourists. Today it is the oldest attraction in the area and one of the oldest in the State of Florida.
Banana's on tree at Sarasota's Jungle Gardens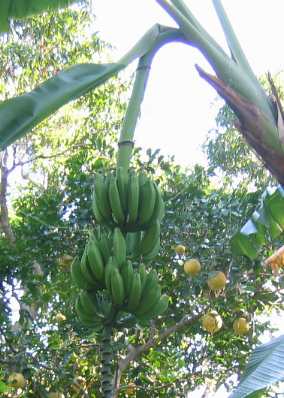 Check out the bananas on the right. You do see the ripe grapefruits hanging on the tree behind the banana, don't you?
Moorhens at Sarasota's Jungle Gardens
Moorhens are really colorful birds. The camera does not do them justice.
Royal Palm trees at Sarasota's Jungle Gardens
Mature Royal Palms such as these decorate the landscape of upscale yards and buildings in south Florida.
Flamingo at Sarasota's Jungle Gardens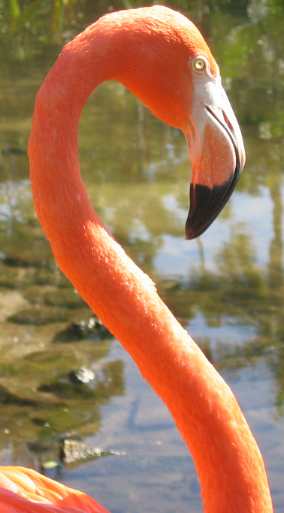 We photographed these flamingos at Jungle Gardens in Sarasota. The bright color in these birds is truly astonishing.
These flamingos are part of Jungle Gardens Greater American Flamingo, breeding program. The Greater American Flamingo is endangered and all of the flamingos in these pictures are of this species. They nest on a small island in the middle of one of the lakes.
Flamingo at Sarasota's Jungle Gardens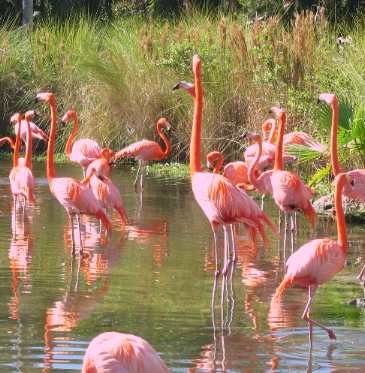 It is hard to take your eyes off these beautiful native birds. So far we have not seen any of these flamingo in the wild, however, there may not be any of them in the wild.
Until next time remember how good life is.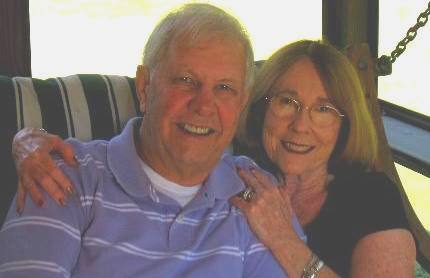 Mike & Joyce Hendrix who we are
We hope you liked this page. If you do you might be interested in some of our other Travel Adventures:
Mike & Joyce Hendrix's home page
Travel Adventures by Year ** Travel Adventures by State ** Plants ** Marine-Boats ** Geology ** Exciting Drives ** Cute Signs ** RV Subjects ** Miscellaneous Subjects
We would love to hear from you......just put "info" in the place of "FAKE" in this address: FAKE@travellogs.us
Until next time remember how good life is.