Air Plants
An air plant is an epiphyte or a plant that usually grows on another plant (usually a tree) non-parasitically. Sometimes air plants or epiphytes grow on other objects. In south Florida we see ball moss growing on telephone wires. Air plants get moisture and nutrients from the air and rain. With that said they sometimes obtain moisture & nutrients from debris accumulating around it.
Some of the more common air plants are Spanish moss, orchids, bromeliads and lichens.
This area is alive with several different varieties of air plants.
Air plants like these bromeliads are frequently seen in swamp settings in extreme south Florida.
This variety of bromeliad or air plant prefers to grow on the trunk of their host tree.
Air plant that has fallen out of a tree
The limb this air plant was living on broke and fell from the canopy. We mostly see these bromeliads from a distance since they grow on limbs high in the canopy.
This bromeliad is growing at the base of a tree growing in shallow water.
Some air plants grow on the trunk of trees while others prefer to be high in the canopy on small limbs.
Mike & Joyce Hendrix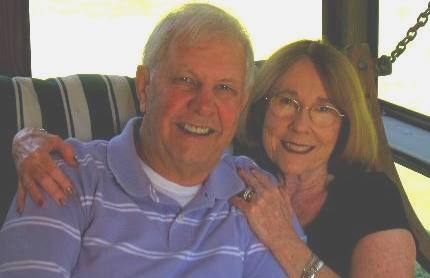 Mike & Joyce Hendrix who we are
We hope you liked this page. If you do you might be interested in some of our other Travel Adventures:
Mike & Joyce Hendrix's home page
Travel Adventures by Year ** Travel Adventures by State ** Plants ** Marine-Boats ** Geology ** Exciting Drives ** Cute Signs ** RV Subjects ** Miscellaneous Subjects
We would love to hear from you......just put "info" in the place of "FAKE" in this address: FAKE@travellogs.us
Until next time remember how good life is.