Thunder Beach Vendors
A bike rally just isn't a bike rally without vendors! This is a picture of some of the vendors who were in The Edgewater Shopping center parking lot. It was mid Sunday afternoon as some of the vendors were packing up after a successful weekend.
Great looking bikes and intersting display.
This Vendor had a very good selection to choose from. It was fun browsing though this tent.
This sign says it all, and what a great cause to donate to and perhaps win a new 2011 Harley Davidson. There is going to be a lucky biker in 2012.
There is a picture of the Harley Davidson bike and trailer that some lucky biker will win in 2012. Gee I hope everyone bouught a ticket.
This is my kind of vendor. Jennifter's Web had some really nice merchandise. Got to have the best clothing and accessories to wear to Thunder Beach Bike Rally and all other rallies.
Here are some of the hottest custom bikes that Thunder Beach Vendors had on display.
The Old West and Motor Cycle Museum is part of the Thunder Beach Vendors. They were set up in the Edgywater Shopping Center. This beautiful Semi Trailer is hard to miss.

This is a close up of the view of the entrance door to the Old West and Motor Cycle Musem as you can see it says free admission. I am sure they would be glad to take your donations.
This is a close up view of the entrance to the Old West and Motor Cycle Museum. The wording on the right under the cross says we support Cowboy Church of North Alabama.
Some hot bikes visiting some of the Thunder Beach Vendors.
This sign say it all.
Mike & Joyce Hendrix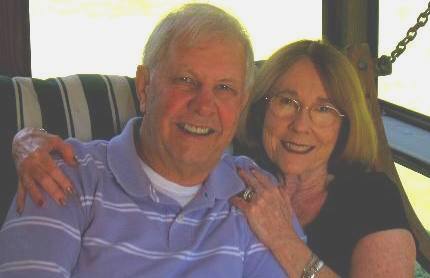 Mike & Joyce Hendrix who we are
We hope you liked this page. If you do you might be interested in some of our other Travel Adventures:
Mike & Joyce Hendrix's home page
Travel Adventures by Year ** Travel Adventures by State ** Plants ** Marine-Boats ** Geology ** Exciting Drives ** Cute Signs ** RV Subjects ** Miscellaneous Subjects ** Biker Adventures
We would love to hear from you......just put "info" in the place of "FAKE" in this address: FAKE@travellogs.us
Until next time remember how good life is.