Friends at the Bull in Key West
Ms. Vicki is an institution at the Bull in Key West. Ms. Vicki has been waiting on us for years. I think Ms. Vicki told us she had been at the Bull for 18-years.
Everyone is a friend of Ms. Vicki. Stop by the Bull and you will become one of Ms. Vicki's friend as well.
"T" Baby was one of the entertainers we used to stop in to see at the Bull. "T" Baby is an accomplished entertainer and puts on a good show that fits the audience she has.
Make sure you stop and catch some of "T" Baby at the Bull in Key West.
Jeri was the bar tender on the early evening shift. Jeri quickly got to know her "diet coke" customers and took care of us as soon as we walked in the door.
Dawn performs Tuesday, Wednesday and Thursday at the Bull during the winter. I think she performs at the Bull all year long but her schedule may change with the season.
We regularly catch Dawn's 8pm show at the Bull. Dawn does a lot of stuff but we really enjoy her 50's music.
Dawn Wilder's sign inside the Bull in Key West
When you are in Key West stop in the BULL and enjoy the Dawn Wilder show. Tell her what you want to hear and "voila" up it comes.
Did I mention that Dawn has the voice of an angel.
Until next time remember how good life is.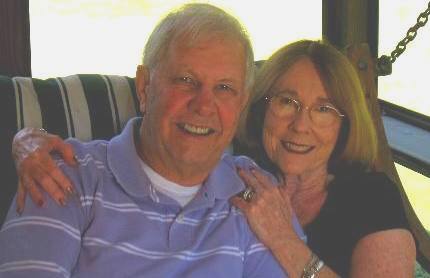 Mike & Joyce Hendrix who we are
We hope you liked this page. If you do you might be interested in some of our other Travel Adventures:
Mike & Joyce Hendrix's home page
Travel Adventures by Year ** Travel Adventures by State ** Plants ** Marine-Boats ** Geology ** Exciting Drives ** Cute Signs ** RV Subjects ** Miscellaneous Subjects
We would love to hear from you......just put "info" in the place of "FAKE" in this address: FAKE@travellogs.us
Until next time remember how good life is.