Cock fight in Key West parking lot
We witnessed this cock fight in a public parking lot in Key West. These two feral roosters were duking it out in the parking lot.
The action was fast and furious. It was hard to get a picture that was not blurry. Trust me, these bad boys did not stay in this position for long.
Just a micro second after the above picture this is the action.
I know absolutely nothing about cock fights but it is evident that both roosters jump in the air and start doing something with their feet.
From what I can tell the rooster that hops highest in the air is in the best position to win the contest.
These feral roosters are really putting on a show. They are both determined, at this point, to be "Cock of the Walk".
One will change his mind within a few minutes.
Since both roosters look alike I can not tell which one is winning. At this point it appears to be a pretty even fight.
Click here to see the ending of this cock fight
Until next time remember how good life is.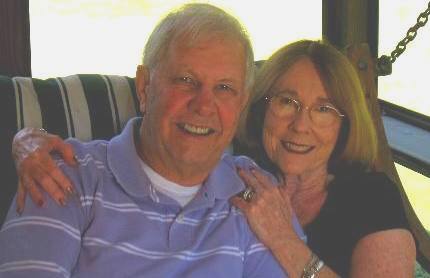 Mike & Joyce Hendrix who we are
We hope you liked this page. If you do you might be interested in some of our other Travel Adventures:
Mike & Joyce Hendrix's home page
Travel Adventures by Year ** Travel Adventures by State ** Plants ** Marine-Boats ** Geology ** Exciting Drives ** Cute Signs ** RV Subjects ** Miscellaneous Subjects
We would love to hear from you......just put "info" in the place of "FAKE" in this address: FAKE@travellogs.us
Until next time remember how good life is.