Granite Creek Road Gros Ventre Wilderness in Wyoming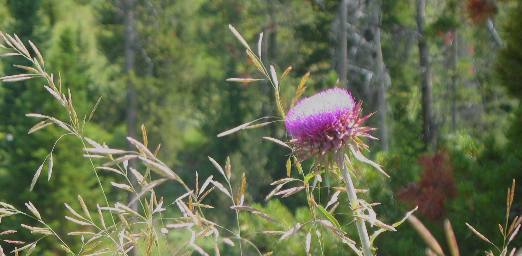 This beautiful thistle was growing in a meadow in the Gros Ventre Wilderness along Granite Creek.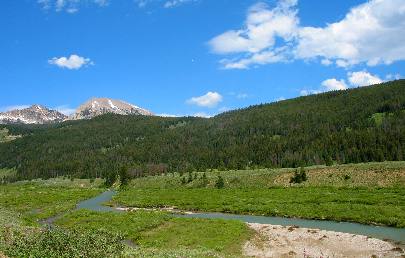 This is the view you will see of Granite Creek as you start your drive through the Gros Ventre Wilderness on forest road 30500 about 10 miles east of Hoback Junction.

The Larkspur were spectacular in the meadows long Granite Creek as it flowed through the Gros Ventre Wilderness.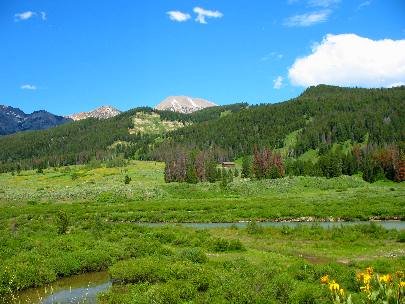 Hoback Junction and Jackson Hole, Wyoming had a lot of rain fall in the spring so the meadows are lush green and the wildflowers are spectacular in meadows such as this one in the picture.
Granite Creek Road is dirt and the slow scenic drive allows for taking in the awesome views.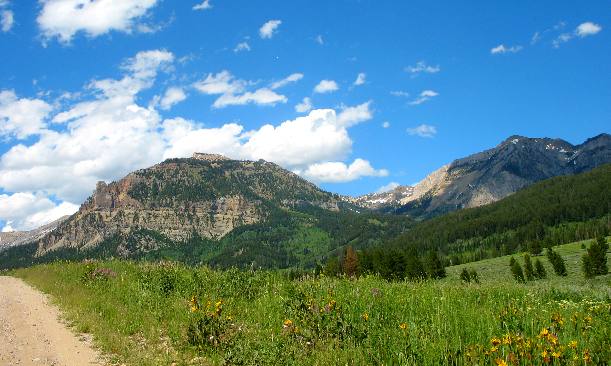 The scenic drive along Granite Creek Road offers views such as this one.
Recreational opportunities include, hiking, fishing, camping, hunting, swimming in Granite Hot Springs and horseback riding. .
Trailheads lead through the Gros Ventre Wilderness to the National Elk Refuge.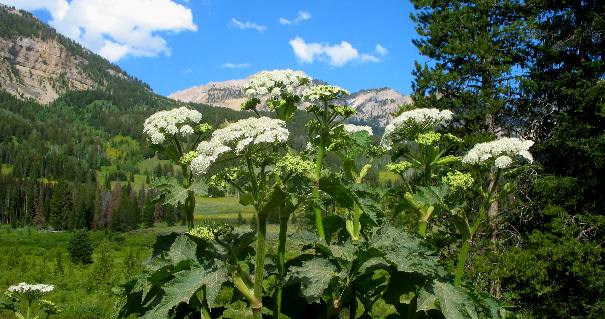 Common Cowparsnip framing the Gros Ventre Mountains along Granite Creek Road.
The stems and leaves of Common Cowparsnip are eaten by a variety of large animals including elk and black bears.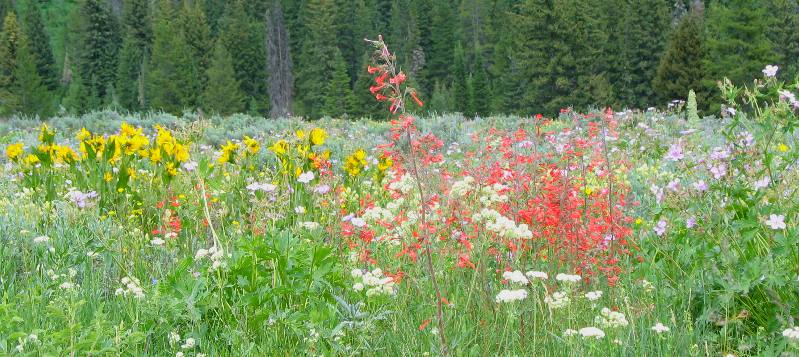 The yellow flowers are Mule Ears. The while flowers are Common Buckwheat. The orange/red flowers are skyrocket Gilia.
The pink flowers are Sticky Geranium.
To learn more about identifying wildflowers pick up Richard J. Shaw's book :Wildflowers of Grand Teton and Yellowstone National Parks.
Until next time remember how good life is.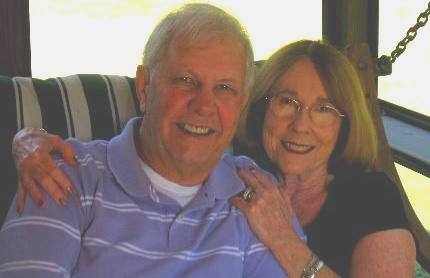 Mike & Joyce Hendrix who we are
We hope you liked this page. If you do you might be interested in some of our other Travel Adventures:
Mike & Joyce Hendrix's home page
Travel Adventures by Year ** Travel Adventures by State ** Plants ** Marine-Boats ** Geology ** Exciting Drives ** Cute Signs ** RV Subjects ** Miscellaneous Subjects
We would love to hear from you......just put "info" in the place of "FAKE" in this address: FAKE@travellogs.us
Until next time remember how good life is.