Higgs Beach Key West
Higgs Beach in Key West late in the afternoon. As you can see the sun worshipers have abandoned the beach and headed to locations where they can participate in the nightly event where everyone gathers to watch the sun set. Earlier in the day this beach was full of folks enjoying the beautiful day.
Again, this is late in the day and concession stands have closed and tourist have departed.
We are going to walk out on that pier in a few minutes and watch the sun set.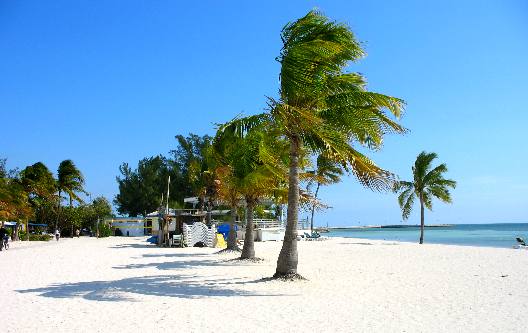 Higgs Beach in Key West is indeed a beautiful public beach with ample free parking.
Joyce took this picture of the Conch Train as it headed past Higgs Beach. The Conch Train is one of those things you have to do when visiting Key West. The operators on those trains pass out a lot of information about a lot of subjects. Jump on the Conch Train and pay attention. That way when you are walking around Key West you will know what to look for and understand so many things.
The four larger birds are brown pelicans doing what they do best.
One end of Higgs Beach has some limestone outcroppings like these where a variety of shore birds congregate.
Bird watchers will want to visit Higgs Beach to look for shore birds.
The larger birds are Brown Pelicans.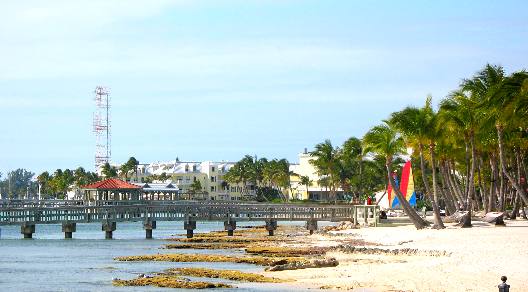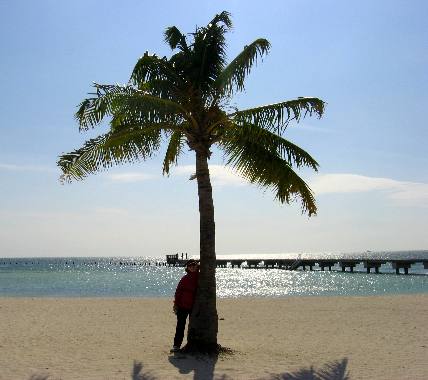 Joyce is patiently waiting for the sun to get lower in the sky so we can watch yet another spectacular Key West sunset.
Until next time remember how good life is.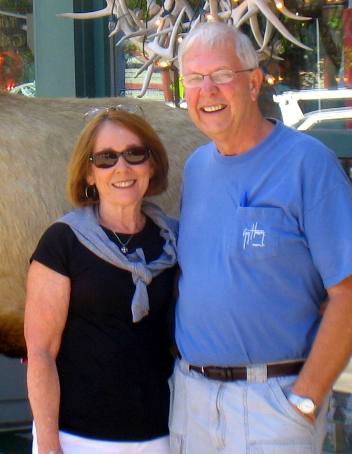 Mike & Joyce Hendrix who we are
We hope you liked this page. If you do you might be interested in some of our other Travel Adventures:
Mike & Joyce Hendrix's home page
Travel Adventures by Year ** Travel Adventures by State ** Plants ** Marine-Boats ** Geology ** Exciting Drives ** Cute Signs ** RV Subjects ** Miscellaneous Subjects
We would love to hear from you......just put "info" in the place of "FAKE" in this address: FAKE@travellogs.us
Until next time remember how good life is.