Iguana of Key West
Large male iguana high in some trees in Key West
Joyce got this picture of a large male iguana sunning high in a tree in Key West.
While iguana are not as common as feral chickens in Key West you can spot them if you are looking.
They sun on rooftops and high in trees and that is not where normal folks usually see thing. But if you look in those places you can see iguana like this one.
Beautiful green iguana sunning on limb in Key West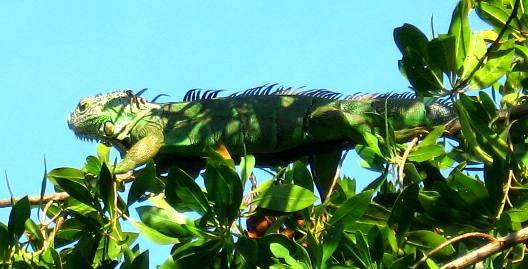 Nice picture Joyce. Next time make sure you do not get so close to that big iguana. I don't want to have to rescue you. VBG
Large male iguana sunning on a near vertical limb over a lake in Key West.
Nice green iguana high in some trees in Key West
Nice size green iguana in a tree.
Cute iguana posing for picture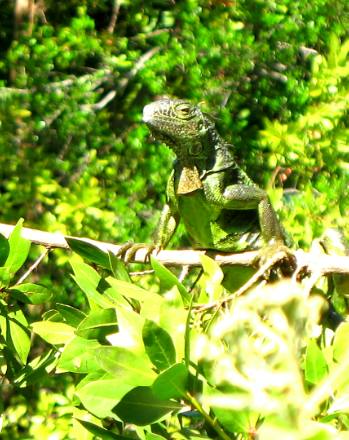 This green iguana posed for Joyce.
Sunning iguana in Key West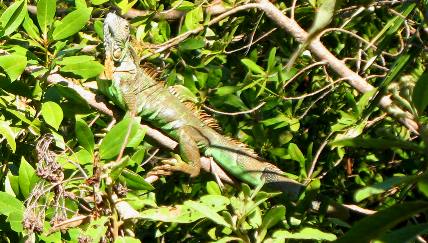 A green iguana sunning in Key West.
We mostly see iguana in trees but we do see them on the ground sometimes. It is really hard to get a picture of them on the ground because they run before you can get close enough for a picture.
Until next time remember how good life is.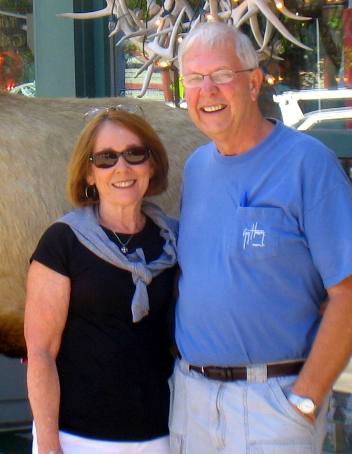 Mike & Joyce Hendrix who we are
We hope you liked this page. If you do you might be interested in some of our other Travel Adventures:
Mike & Joyce Hendrix's home page
Travel Adventures by Year ** Travel Adventures by State ** Plants ** Marine-Boats ** Geology ** Exciting Drives ** Cute Signs ** RV Subjects ** Miscellaneous Subjects
We would love to hear from you......just put "info" in the place of "FAKE" in this address: FAKE@travellogs.us
Until next time remember how good life is.