Banana Blossom
Banana Blossom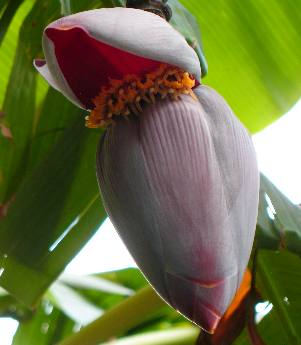 Banana blossoms and flowers are stunningly beautiful. First, banana plants have such bright green leaves that they are attractive without a blossom. But when this deep purple blossom appears then a bract opens to reveal two rows of bright yellow flowers the color combinations are out of this world.
Banana Blossom
Light filtering in through the banana leaves changes the shades of purple on that beautiful blossom.
The two rows of beautiful yellow flowers may or may not develop into bananas.
Banana Flowers
This is a better peak at the delicate yellow flowers that last less than one day.
Banana Flowers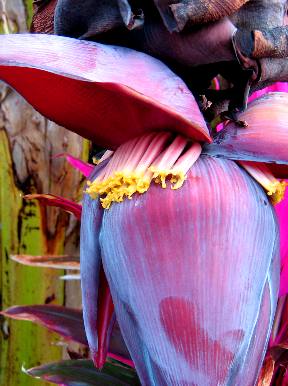 The yellow flowers on this blossom are already fading away.
Yellow flowers stay tightly packed under those purple bracts until the bract lifts to expose two new rows of flowers. This is a fast moving process with the bracts continually opening to expose new flowers. Within hours the flowers will fall away and a new bract will begin to lift exposing yet another row of flowers.
Small banana fruit developing from bloom
In this picture you can see how a banana can form from every one of those flowers.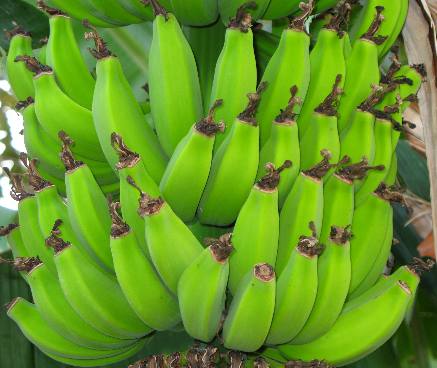 Bananas hanging from tree with parts of the flower still attached to the ends.
After seeing the yellow flowers so tightly packed under those bracts in perfect rows you can see how bananas develop in those perfect rows.
Banana blossom and flowers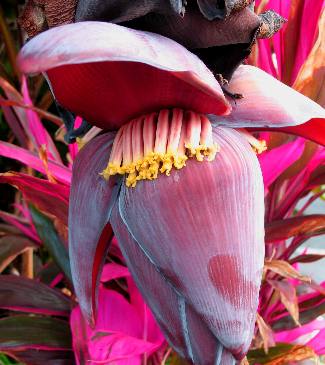 When you are visiting south Florida you should inspect each banana tree for potential bananas and these beautiful blossoms.
In this picture you can see the banana blossom, banana flowers and the bract that lifts to expose the two rows of flowers.
Until next time remember how good life is.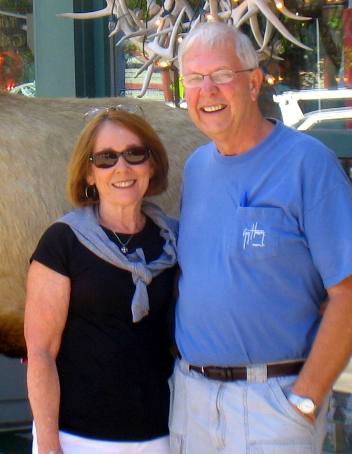 Mike & Joyce Hendrix who we are
We hope you liked this page. If you do you might be interested in some of our other Travel Adventures:
Mike & Joyce Hendrix's home page
Travel Adventures by Year ** Travel Adventures by State ** Plants ** Marine-Boats ** Geology ** Exciting Drives ** Cute Signs ** RV Subjects ** Miscellaneous Subjects
We would love to hear from you......just put "info" in the place of "FAKE" in this address: FAKE@travellogs.us
Until next time remember how good life is.