Minidoka Japanese Internment Camp
June 1, 2, & 3rd, 2007.
We are staying in Burley/Heyburn, Idaho on the Snake River at Heyburn Riverside City RV-Park 679-8158 full hookups $21 in a very nice RV-Park located on the Snake River next to the Heyburn-Burley Chamber of Commerce Tourist Information Center and a city park (US-30 on the northeast side of the Snake River Bridge.)
Minidoka Japanese Internment Camp National Monument
This is all that remains of the old Minidoka Japanese Internment Camp where American Citizens of Japanese descent were interred during WWII. I had read that this was a "National Monument" but if it is there are no markings to indicate such.
From what I have read this is one of the Internment Camps where American Citizens of Japanese descent were held during WWII. One area resident told us that some of them stayed in the area after the war and their relatives are still in the area.
Barracks building from the Minidoka Japanese Internment Camp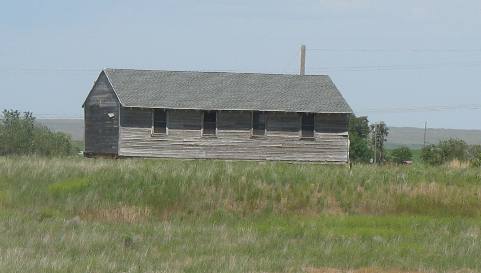 We were told by one area resident that after the War (WWII) that the government was still trying to attract people to this area and were giving away 160-acres of land with one of these buildings on it. That is supposed to be one of the old barracks buildings from the Japanese Internment Camp. The individual that was telling us about this said there was a lottery and those whose names/numbers were drawn received 160-acres with a building like this on it. I wonder if anyone knows anything about this. If one were to Google for information the nearest town is Eden, Idaho and the Internment Camp was Minidoka Internment Camp. If you find additional information please let me know. I would like to add the information to this travelogue.
Later in this trip we found a lot more about the Minidoka Relocation Center and put that information in another travellog.
Until next time remember how good life is.
Mike & Joyce Hendrix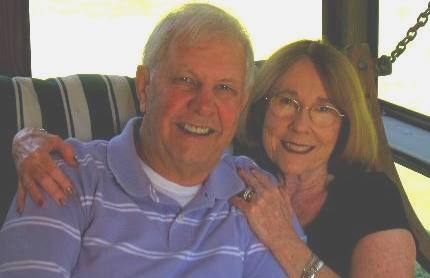 Mike & Joyce Hendrix who we are
We hope you liked this page. If you do you might be interested in some of our other Travel Adventures:
Mike & Joyce Hendrix's home page
Travel Adventures by Year ** Travel Adventures by State ** Plants ** Marine-Boats ** Geology ** Exciting Drives ** Cute Signs ** RV Subjects ** Miscellaneous Subjects
We would love to hear from you......just put "info" in the place of "FAKE" in this address: FAKE@travellogs.us
Until next time remember how good life is.