Places Visited:
California: Long Beach
Thursday, May 19, Golden Shore RV Resort-- Long Beach, California: $45.90 with GS discount FHU-50amp. Paved interior roads gravel sites. N33° 45.919' W118° 12.210'
Man made islands in the Pacific off Long Beach, California
From our vantage point on the bluff we could see 3-man made islands not far offshore. We asked a beach bum about the islands and he said he thought they were oil wells. He might be correct since several oil platforms were visible. These islands appeared to be man made since they were surrounded with large boulders usually used for sea walls, jetties and break waters. Beyond these islands large container ships waited patiently in line for their assigned spot in the Long Beach Container port.
These are two of the THUMBS Islands which are artificial islands in San Pedro Bay off the coast of Long Beach, California. They were built in 1965 to tap into the East Wilmington oil field. According to Wikipedia the landscaping and sound walls were designed to Camouflage the operation and reduce noise. They are the only decorated oil islands in the United States.
We continued south on Ocean Boulevard to Belmont Shore where we stopped for lunch. Belmont Shore is a captivating place with a 6 to 8 block stretch of trendy boutiques and restaurants catering to the younger crowd. The place was bustling with activity and almost no one was over age-35. The vast majority consisted of women with children and obviously well healed. I have never heard of Belmont Shore before but I suspect we will hear about it as this group of residents mature.
After lunch Joyce spent time darting in and out of those chic shops like a woman on a mission. Unfortunately for me these shops did not have benches. None of the other women were dragging an old goat along that might appreciate that bench. Fortunately she tired of her sport in about an hour. When we returned to the Saturn our meter had some time on it but the automobile in front of me did not. Molly Meter Maid had just finished writing a ticket on the car behind me and was positioning her vehicle to write a ticket for the car in front of me when I reached in my pocket for a quarter and started to put it in the meter for them when Molly Meter Maid quickly informed me not to waste the quarter because she was going to issue the ticket anyway. "You are kidding" -------------- I said. "Nope," she replied, and started writing the ticket. I suppose Molly exacted some pent up rage on the yuppie in that BMW convertible.
Mothers Beach in Long Beach, California
We drove around the streets of Naples and found it to be a quaint little enclave of homes built around a series of canals. One nice park caught our fancy; the name of this park was "Mothers Beach". I will add that sign to the interesting signs section of my web page.
The marinas and infrastructure encompassing Alamitos Bay was our next destination. This was another marina with well over 1,000 boats moored to floating docks with 99% of the boats "at the dock". It is an extremely beautiful sight. The place must be a madhouse on the weekends.
Friday, May 20, Golden Shore RV Resort-- Long Beach, California: $45.90 with GS discount FHU-50AMP Paved interior roads gravel sites. N33° 45.919' W118° 12.210'
We started our day close to the RV-Park by stopping by the Downtown Long Beach Regional Farmers Market to see what this eclectic mass of California humanity was eating. As it turned out there were two sections of the "Farmer's Market" one was more on the lines of a "Tijuana-style" bazaar. The other one was a traditional "Farmer's Market with a large variety of fresh fruits, vegetables, nuts and other farm products. We had fun at both since we are essentially people watchers.
Ranier cherries at the Downtown Long Beach, California Regional Farmers Market
They were selling Rainier cherries at many of the booths. Rainier cherries are one of those fruits that we cannot pass up. They are only available for about 4-weeks each summer and you have to get them when they are available. At $5 per-pound they are expensive fruit but worth every penny. If you are not familiar with Rainier Cherries look for yellow blush cherries. They are sweet not tart. Addicting might be the correct term.
Cactus pads at the Downtown Long Beach, California Regional Farmers Market
Where else can you find fresh cactus pads sans the spines and ready to fix for supper?
Daikon at the Downtown Long Beach, California Regional Farmers Market
The sign says these are daikon. They look like a cross between a turnip and a carrot. What are they and what do you do with them?
Bumming around these places is entertaining. We can always find some kind of produce being offered that we have no idea what to do with.
Until next time remember how good life is.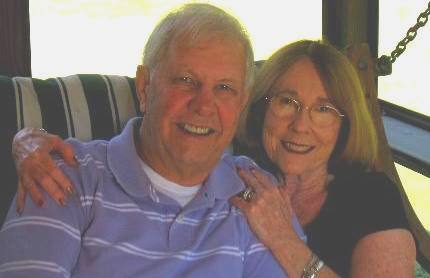 Mike & Joyce Hendrix who we are
We hope you liked this page. If you do you might be interested in some of our other Travel Adventures:
Mike & Joyce Hendrix's home page
Travel Adventures by Year ** Travel Adventures by State ** Plants ** Marine-Boats ** Geology ** Exciting Drives ** Cute Signs ** RV Subjects ** Miscellaneous Subjects
We would love to hear from you......just put "info" in the place of "FAKE" in this address: FAKE@travellogs.us
Until next time remember how good life is.