Seal Beach, California
Places Visited:
California: Seal Beach
Thursday, May 19, Golden Shore RV Resort-- Long Beach, California: $45.90 with GS discount FHU-50amp. Paved interior roads gravel sites. N33° 45.919' W118° 12.210'
Sail boards at Seal Beach near Long Beach, California
Seal Beach was our next destination. As we neared the beach we could see para-chutes of the para-surfers. This must be para-surfer beach. They were everywhere. While sailboards used to be all the rage they have given way to para-surfing. The speed these things attain is amazing and the tricks/stunts are even more amazing. One of the things para-boarders like to do is come out of the water and stay air born for as long as possible. Another trick is to do a flip while air born. Para-boarding looks thrilling. I am going to have to find a way to experience that.
Sail boards at Seal Beach near Long Beach, California
There were so many of these colorful parasails pulling people on colorful boards. They made a beautiful sight as they darted around.
A group of lifeguard trainees were swimming in the ocean not far from the pier. They were swimming from the beach to the end of the pier and back in. From what I could see from the pier a number of them were not going to return for the second day of trials.
We were staying in Golden Shore RV Resort-- Long Beach, California: $45.90 with GS discount FHU-50amp. Paved interior roads gravel sites. N33° 45.919' W118° 12.210' when we toured this area of California.
Until next time remember how good life is.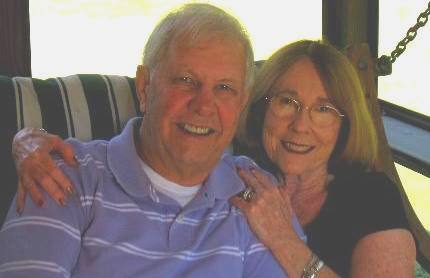 Mike & Joyce Hendrix who we are
We hope you liked this page. If you do you might be interested in some of our other Travel Adventures:
Mike & Joyce Hendrix's home page
Travel Adventures by Year ** Travel Adventures by State ** Plants ** Marine-Boats ** Geology ** Exciting Drives ** Cute Signs ** RV Subjects ** Miscellaneous Subjects
We would love to hear from you......just put "info" in the place of "FAKE" in this address: FAKE@travellogs.us
Until next time remember how good life is.