Silver Bismarck Palm
Fruit on a mature silver bismarck palm
The genus is named for the first chancellor of the German Empire Otto von Bismarck.
Joyce spotted this spectacular Bismarck palm growning in a city park in Key West, Florida.
The large silver/blue Bismarck palm is a truly stunning specimen.
On these trees the fruit also caught our attention.
The fruit at this point is black-purple-or deep, dark blue. I think the fruit may turn brown when ripe.
Specimen silver Bismarck palm in Key West city park
Bismarck palm trees are native to Madagascar, and are known for their striking silver-blue fronds.
Magnificent silver Bismarck palm in Key West city park
Bismarck parls are native to Madigascar, a large island off the African coast.
Beautiful silver Bismarck palm in Key West city park
"Absolutely stunning" is a fair description of a mature Bismarck palm.
This silvery/blue green palm commands attention and inspires awe.
Notice the Bismarck palm's stout trunk and gigantic crown lends a formal note while the startling blue green foliage amplifies the visual impact of this big, tropical beauty.
Mature Bismarch palms can eventually reach a height of 50 feet (with a crown spread of 20 feet). As you can see these Bismarck palms are at that stage.
Mature silver Bismarck palm with fruit in Key West city park
Female Bismarck palm with fruit.
If you are visiting Key West and are interested in looking for these trees they are south end of White street in front of the Wildlife Rescue Center. You can view 6 to 8 of these specimen Bismarck palms from the parking lot at the Wildlife Rescue Center.
Mike & Joyce Hendrix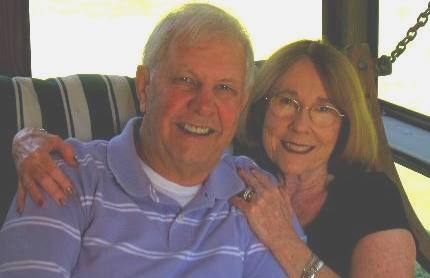 Mike & Joyce Hendrix who we are
We hope you liked this page. If you do you might be interested in some of our other Travel Adventures:
Mike & Joyce Hendrix's home page
Travel Adventures by Year ** Travel Adventures by State ** Plants ** Marine-Boats ** Geology ** Exciting Drives ** Cute Signs ** RV Subjects ** Miscellaneous Subjects
We would love to hear from you......just put "info" in the place of "FAKE" in this address: FAKE@travellogs.us
Until next time remember how good life is.