Mahogany Tree
Mahogany Tree
We start seeing mahogany trees is extreme south Florida usually south of Naples and Miami. I am sure some grow further north but that is where we tend to start seeing them.
Mahogany is a hardwood tree with leaves that have a yellowish tint. I can usually pick out a mahogany by the yellowish color of the leaves. Then I look for the distinctive mahogany nuts to make sure.
Mahogany Tree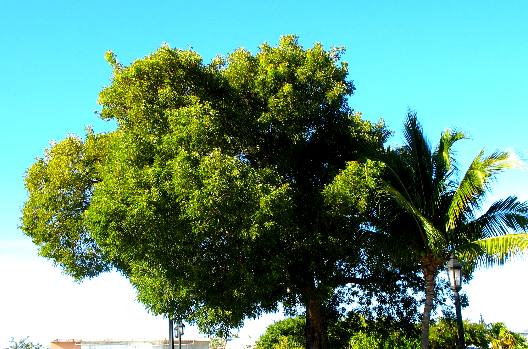 Mahogany tree juxtapoxed against a Key West sky.
Mahogany Tree
Mahogany tree.
Mahogany nut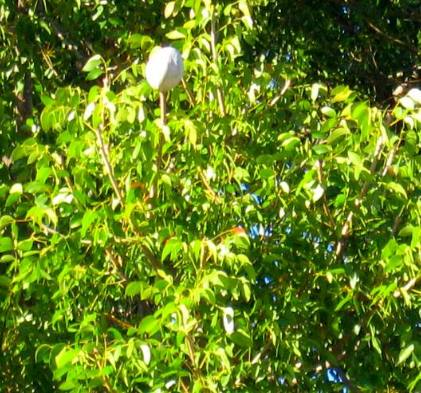 When I am having trouble identifying a mahogany tree I look for these distinctive nuts. While this one looks white they are actually light green and the size of a tennis ball.
We see manogany nuts used as ornaments for necklasses and I know that they are fed to parrots who love to break into the outer shell for the nut inside.
Mahogany seeds used in jewelery
Mahogany seeds that have been polished and have a hole drilled in them for use as jewelery beads.
Mike & Joyce Hendrix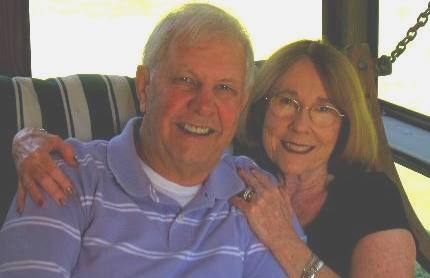 Mike & Joyce Hendrix who we are
We hope you liked this page. If you do you might be interested in some of our other Travel Adventures:
Mike & Joyce Hendrix's home page
Travel Adventures by Year ** Travel Adventures by State ** Plants ** Marine-Boats ** Geology ** Exciting Drives ** Cute Signs ** RV Subjects ** Miscellaneous Subjects
We would love to hear from you......just put "info" in the place of "FAKE" in this address: FAKE@travellogs.us
Until next time remember how good life is.