Paradise Pizza Key West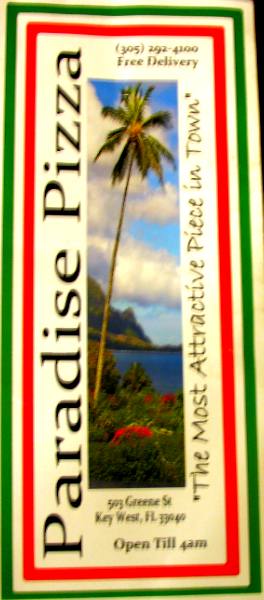 Paradise Pizza in Key West had this cute take-out menu. I am passing the information on to you to make it easier for you to make some decisions.
Paradise Pizza is located on Green Street across the street from Sloppy Joe's. It is a small pizza place with a booming takeout and delivery business. However, they also have a small inside dining area with about 5-tables. We like to stop there and get a slice of pizza that we share. We really like the huge slice of Meat Lovers pizza, but they have a others to choose from. We can sit down and quickly eat our pizza and be on our way since the slices are already cooked. All they do is heat them a bit in a microwave to make them piping hot.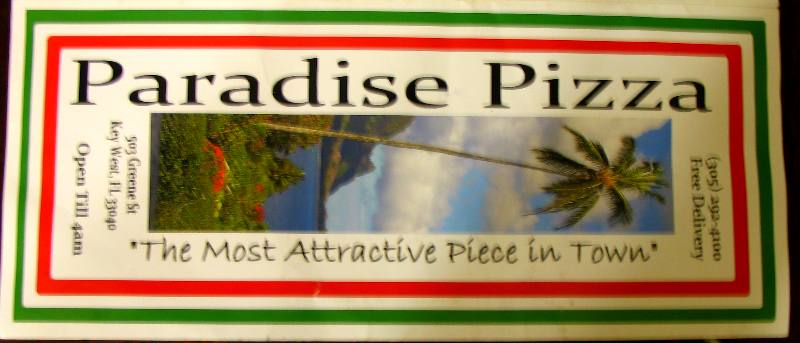 We seem to always get their pizza but we see other people ordering off the menu.
Delivery boys are constantly entering Paradise Pizza and grabbing another delivery then disappearing just as quickly as they appeared.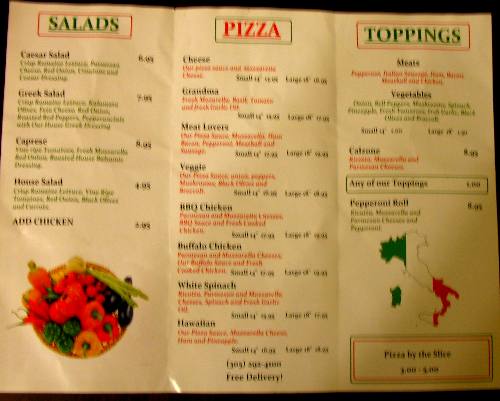 Paradise Pizza actually has a pretty good menu. One day we are going to have to try something other than our slice of Meat Lovers Pizza.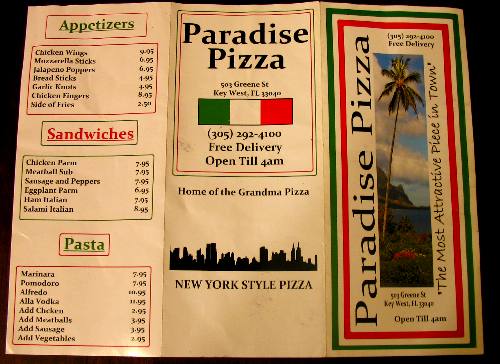 Paradise Pizza is located across the street from Sloppy Joes and next to the Steel Horse Saloon on Green Street in Key West.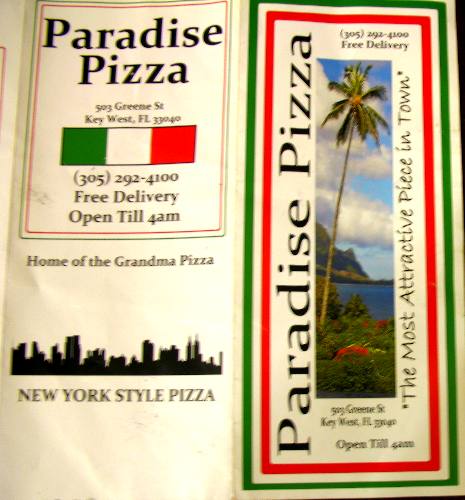 Now you even have a phone number handy for Paradise Pizza. Enjoy, and remember that Mike & Joyce recommended Paradise Pizza. If you do not like Paradise Pizza don't listen to any of my other recommendations. VBG