Sullivans Island, South Carolina
Battle of Fort Sullivan on Sullivans Island, South Carolina
This old Fort Sullivan is long gone but it was replaced over and over again as each new threat appeared. Today hardened concrete bunkers are what you see.
Sullivan's Island, located at the mouth of Charleston Harbor, has played an important role in the region's history since the earliest days of English settlement in South Carolina. It is a long, narrow island oriented from east to west with its western tip pointing toward Charleston Harbor, its front
on the ocean to the south, and with a division from the Isle of Palms to the east by the waters of Breach Inlet. The development of the island's community has traditionally been closely associated with both the defense of the harbor and the summer recreation habits of Charleston and
surrounding communities.

Sullivans Island was named for Captain Florence O'Sullivan who came to the Colonies in 1669 and, after being elected to South Carolina's First Provincial Parliament in 1672, was appointed on 30 May 1674 to take charge of a signal cannon to be placed "near the river's mouth." This cannon was to be fired as a warning to Charles Towne, then located upriver at Albermarle Point, upon the approach of ships into the harbor. O'Sullivan's post established the island as an important component of the harbor's defenses, a role that it would retain until World War II.
Single family home on Sullivans Island
This Island has a long military history of protecting the harbor from invaders and there are many wonderful histories which capture those stories. Remnants of the military are abundant in now privately held military housing; even former fortifications are now single family residences. Many of these historic homes have withstood the test of time and ravaging weather.

Single family home on Sullivans Island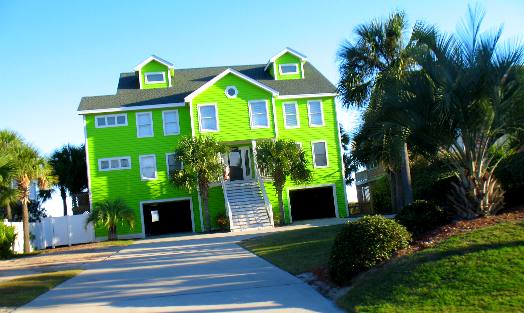 The Town of Sullivan's Island, a barrier island north of Charleston Harbor, is comprised of approximately 2,000 residents in half as many households. These are primarily full or part time citizens that enjoy the relaxed lifestyle of the Island. There are very few short-term rentals and no hotels, motels, bed and breakfasts, or other transient lodging.
Single family home on Sullivans Island
The Town, incorporated in 1817 as Moultrieville, did not allow lean-tos or shacks then as now. At that time lots were required to have a minimum of ½ acre and the same is true today. Sullivan's Island is unique in that the beachfront lands which have accreted over the years, are owned by the Town and held in a perpetual easement by the Lowcountry Open Land Trust protecting the natural environment along the Atlantic Ocean.

When you are visiting Charleston make sure you take time to drive out and enjoy Sullivans Island.
Until next time remember how good life is.
Mike & Joyce Hendrix who we are
We hope you liked this page. If you do you might be interested in some of our other Travel Adventures:
Mike & Joyce Hendrix's home page
Travel Adventures by Year ** Travel Adventures by State ** Plants ** Marine-Boats ** Geology ** Exciting Drives ** Cute Signs ** RV Subjects ** Miscellaneous Subjects
We would love to hear from you......just put "info" in the place of "FAKE" in this address: FAKE@travellogs.us
Until next time remember how good life is.