Carlsbad, California
Places Visited:
California: Carlsbad

Tuesday, May 4, Carlsbad, California.-- $Free. Boondocking in friends driveway N33° 9.960' W117° 21.015'.
Katharine told Joyce where she got her hair done in Carlsbad so Joyce spent several hours entertaining those girls while I strolled around Carlsbad. They have an area set aside for local farmers to have a Wednesday farmer's market.
Farmer's Market in Carlsbad, California
I enjoyed moseying through each of these stalls. Zucchini squash with the flower still attached seemed to be the hottest items while ripe avocado ran a close second. I wonder if they cook flower and all or if the flower remains intact so that the purchaser knows for sure that the squash is young. Several stalls were selling fresh peaches, others strawberries and still others ears of corn.
Beautiful flowers at the Farmer's Market in Carlsbad, California
Cut flowers were almost as popular as fruit and vegetables. One vendor was selling fresh baked bread of every description but "white-bread".
Fresh strawberrys and snap beans at the Farmer's Market in Carlsbad, California
Ken & Katharine had us over for grilled salmon, fun and fellowship. We are enjoying their company and hospitality immensely.
Again today the weather was absolutely perfect, we are getting used to this fast.
Thursday, May 5, Paradise RV-Resort Oceanside, California: $39.50. FHU with 50-amps, Paved interior roads and sites plus cable and free WIFI. N33° 10.707' W117° 21.993'.
Joyce and I explored the coast from Oceanside to San Diego in our Saturn today. We covered "Tour-5" out of Frommer's California's Best-Loved Driving Tours like a glove then added some side items of our own.
Until next time remember how good life is.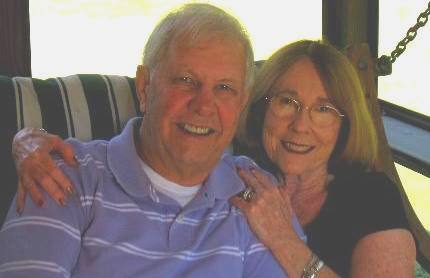 Mike & Joyce Hendrix who we are
We hope you liked this page. If you do you might be interested in some of our other Travel Adventures:
Mike & Joyce Hendrix's home page
Travel Adventures by Year ** Travel Adventures by State ** Plants ** Marine-Boats ** Geology ** Exciting Drives ** Cute Signs ** RV Subjects ** Miscellaneous Subjects
We would love to hear from you......just put "info" in the place of "FAKE" in this address: FAKE@travellogs.us
Until next time remember how good life is.